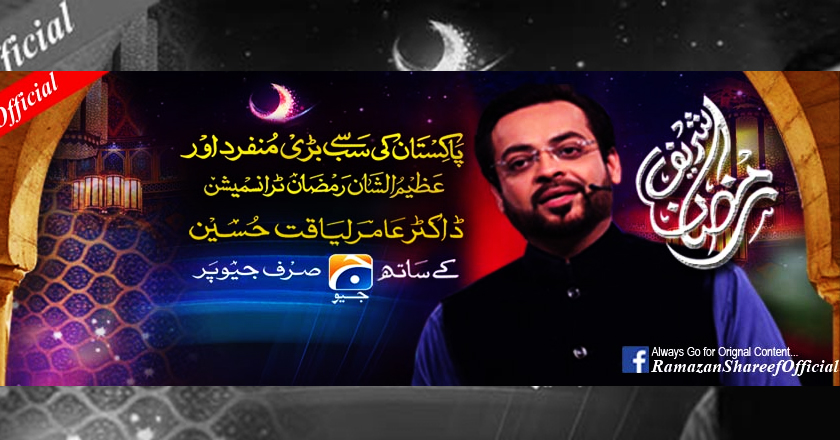 Ramazan has finally begun along with different Sehri and Iftaar transmissions on every channel but undoubtedly, the most awaited one is Ramazan Shareef on Geo Network because it is hosted by the great celebrity host, Aamir Liaquat Hussain.
The Sehri transmission for Ramazan Shareef starts at 1 (night) while the Iftaar transmission begins at 2 pm and continues till 9 pm.
As expected, the transmission will have many segments including religious discussions, Naat-Khawan section, Cooking section, kids' section and many more.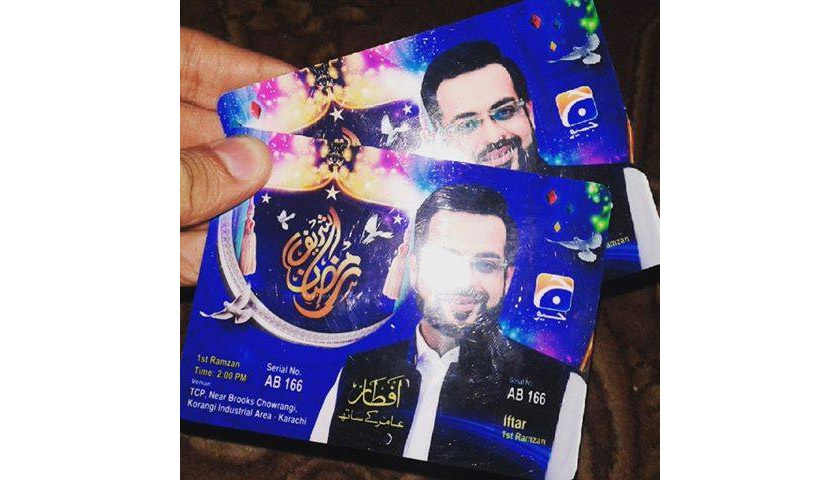 There are many people who want to participate in the transmission and here are simple steps that would help in doing so:
Register Online
Click on the link and fill out the required form: http://register.ramazansharif.tv/register.php
Register Via SMS
Type GRS <space> Name <space>City<space>Area<space>Education<space>CNIC
Send it to 436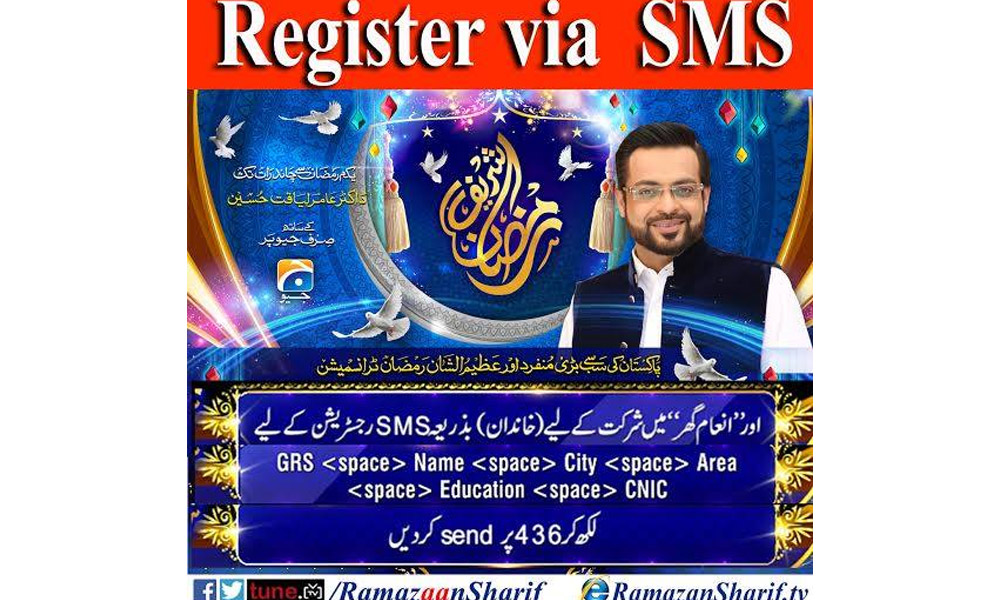 The religious scholar and morning show host is one of the most watched TV personalities. Known for his round the clock transmission and in-depth religious knowledge, Hussain's name has been linked to a number of media controversies in the past.
Read more: Umer Shareef to Host 'Ramazan Hamara Emaan' on AAJ TV: Registration Open
Often called the trendsetter for Ramazan transmissions in Pakistan, Aamir Liaquat hosted last year's broadcast from Express Entertainment. Although successful, the transmission was outperformed by ARY's smartly orchestrated transmission that included the duo Junaid Jamshed and Waseem Badami in sahoor and iftar time, followed by Fahad Mustafa's widely popular game show, Jeeto Pakistan.
To everyone's surprise, the duo is back on ARY's Shan-e-Ramazan and that's not all; this year's Ramazan extravaganza includes a lot of celebrities and scholars including Maya Khan, Rambo, Ahsan Khan, Javeria Saud and more.