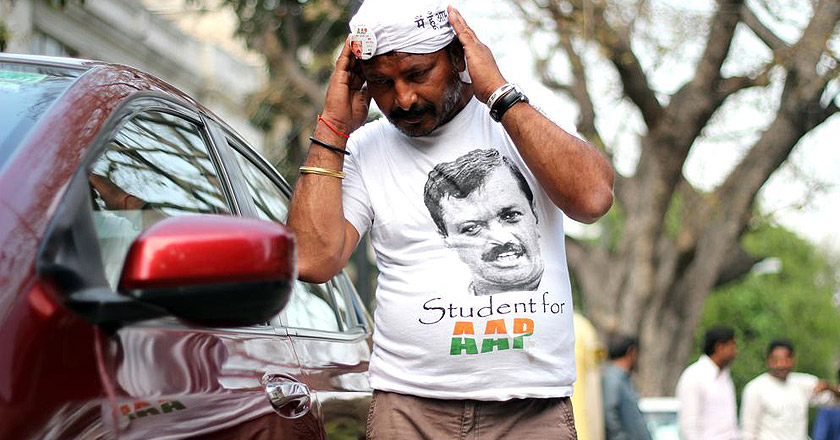 While India is gearing up for the biggest election ever recorded in world's history, traders across the nation have been gripped with poll fever.
The streets and markets of the entire nation seem to be flooded with election paraphernalia. The most popular of all the election souvenirs are the customized caps, masks and key chains
You can spot men in T-shirts showing the faces of their desired candidates and also the famous "Gandhi" caps which have rapidly become quite in style with regards to the occasion.
On the other hand, women can enjoy all sorts of accessories like stoles, hairpins, bands and clothes displaying the symbols of the political parties.
But the most innovative amongst all of the election mementos seem to be the mobile phone cases which are readily available for iPhone, Samsung Galaxy, Sony and Micromax devices.
Many Indians have decorated their stores and vehicles with balloons, posters, flags and banners.
Consequently, business is booming for those shopkeepers and suppliers who are selling these campaign material and equipments.