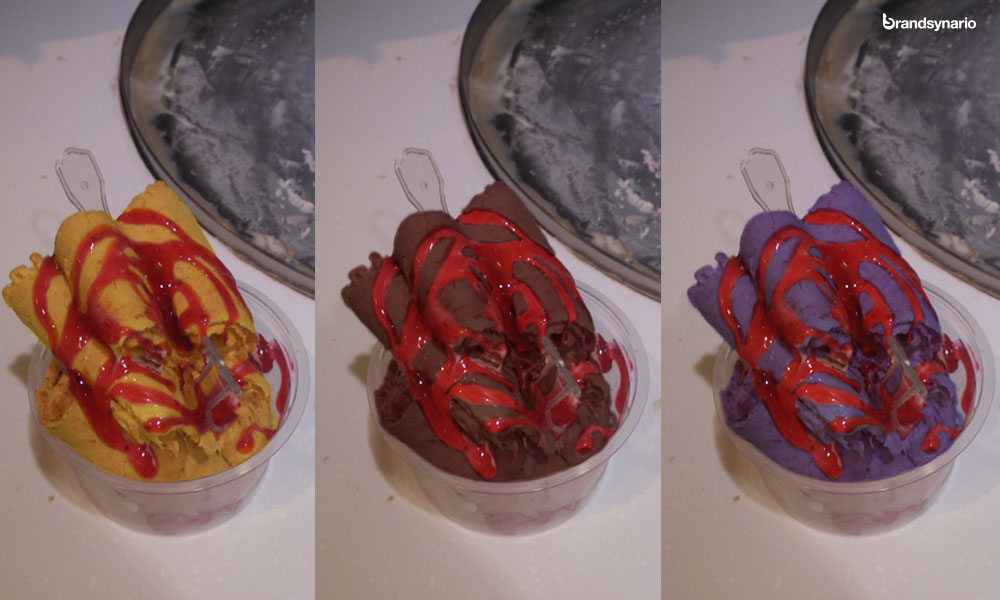 It was an average day when I went shopping with my sister and ended up having THE BEST ICE CREAM OF MY LIFE. Tucked away in a corner in the Food Court of Dolmen Mall Tariq Road is "Freshly Freeze – Fried Ice Cream". A one of its kind ice cream shop that offers 'fresh' ice cream, normal ice cream and milkshakes.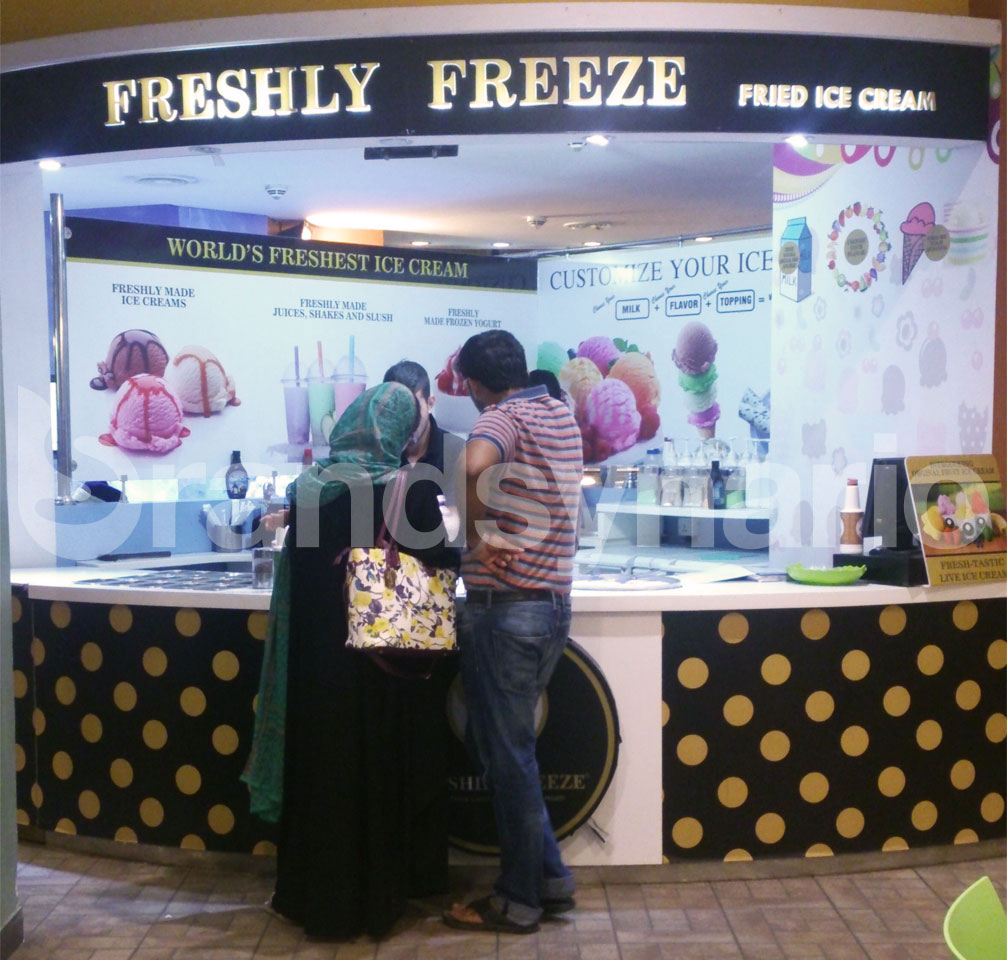 Upon my query of 'fresh' ice cream, the server decided to show me what they meant.  I watched in awe as he poured a concoction of milk, sugar, cream and Nutella chocolate onto the freezer plate and turned it into a delicious frozen dessert.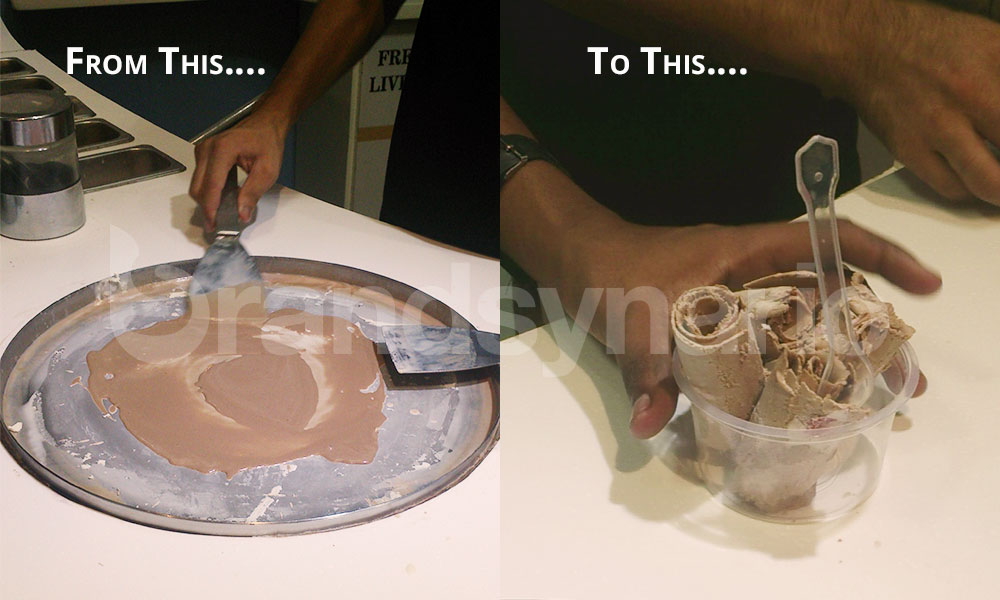 Watch the video below:
[iframe id="https://player.vimeo.com/video/134746745″]
I chose to have Strawberry flavor (my favorite!). Imagine my surprise when he put in fresh strawberries and chopped them up along with the milk-cream concoction!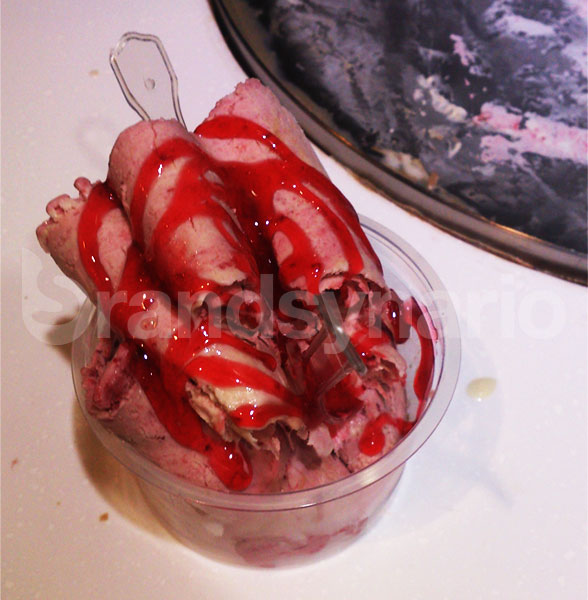 See how they mash up the strawberries with the milk-cream concoction:
[iframe id="https://player.vimeo.com/video/134746726″]
It felt like a steal, priced at 200 PKR and every bite had small strawberry chunks that took me by surprise. Needless to say it was the best cold dessert ever.
Ratings:
Food: 8/10
Presentation: 6/10
Service: 7/10
Prices: 8/10
Overall Experience: 8/10
In my opinion they need to work on the ice cream presentation – maybe add an option for sprinkles, nuts and chocolate chips? All in all, I had fun and great ice cream to boot!
(Disclaimer: The views expressed above solely belong to the writer and does not necessarily imply Brandsynario's opinion towards an individual, organization or a group.)