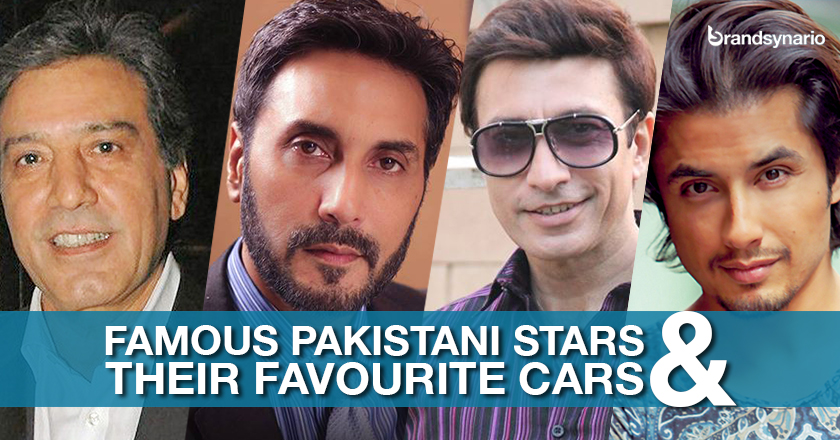 From vintage beauties to the new tech oriented supercars, everyone has their personal favorites when it comes to cars, including our very own Pakistani celebrities.
Carmudi, the leading online platform for buying and selling cars, has been able to ask some of Pakistan's most famous celebrities as to which car is closest to their heart.
See what these celebrities have to say about their love for cars.
Ali Zafar
"My love of cars expands from vintage to the new-borne technology types. Mercedes Mclaren is one of the supercars to make way with the most amazing electronic stability and an otherworldly look to it. That's one car that I would absolutely love to own someday."
Adnan Siddique
"A car is a sacred thing for every man. I love to drive anything that makes me feel at ease and proud of the car I own. My absolute favorite is the Wrangler Jeep. A jeep feels absolutely amazing on the road. People who don't understand should know it's a Jeep thing. Easy, breezy and the person driving feels like the King of the road."
Javed Sheikh
"I have always had a special interest in cars, but what I love depends on my own ease and comfort. My eternal love remains the Rolls Royce, basically because I believe its design sets it apart from every other car. It's fast, with some of the most interesting features and eye pleasing colours. Other than all the technical details, it's perfect for extending my long legs ;)"
Abbas Hassan
"My love of cars has two sides. I am either drawn to the latest cutting edge sports cars or to old vintage cars wiht  classic charm. I've had the joy of driving some amazing cars lately. You might see a sneak peak of Lamborghini Aventador in my next music video, which is my latest love. Other than that, I love the idea of revving down the highway on a sunny day in a vintage convertible 1969 Boss Mustang. If I could own a car it would definitely be one of these two."
Junaid Younus
"I am very adventurous by nature. I love exploring different areas and my outdoorsy nature makes me incline towards cars which will be my aid on the road. Although my new favorite is the Range Rover Sports 2014, an SUV suits my interests best. It feels great on the road and it won't leave you on tricky terrain. It has great performance in terms of speed stability and luxury."
Aijaz Aslam
Buggati Veyron is my favorite. It is one of the most beautifully designed cars. Every part of it is made with perfection. Some of its features are developed by aeroplane manufacturers, its aesthetically pleasing design and its ability to be steady at the fastest of speeds is what makes it unique.