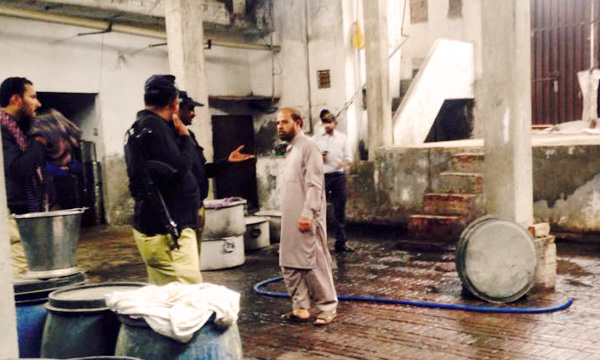 Looks like Punjab Food Authority's raging campaign against unhygienic kitchens and expired food products is taking a turn for the worse. The Lahore Restaurants Association (LRA) will be protesting against the Punjab Food Authority for "targeting and aiming to close the hotel/restaurant industry on the pretext of food checking." The meeting was attended by 200 GST paying restaurant/hotel owners and managers. The association will also challenge the PFA's system and mechanism of conducting raids.
One of the key points stressed upon; was that the LRA is not against the PFA, rather its raiding teams were spreading a negative impression about the restaurant business in Lahore through the media.
The restaurant/hotel sector was not only paying billions in taxes including GST but also providing jobs to hundreds of thousands of people in Punjab.
"The PFA did not take us into confidence. It neither made us aware us of the laws nor had issued prior warnings," Ahmad Shafique, LRA secretary general, told Dawn. He said though the department had constituted a committee in this regard, it didn't even bother to include representatives of the LRA.
Shafique claims, "We take extraordinary measures in food handling issues, but the PFA teams even closed the restaurants over trivial things." Yes Mr. LRA secretary general, cleanliness is indeed a trivial matter.
One wonders that if the LRA was doing its job as well as it supposedly does, would there be a need for a committee such as the Punjab Food Authority?
What do you think of this story? Let us know in the comments below.