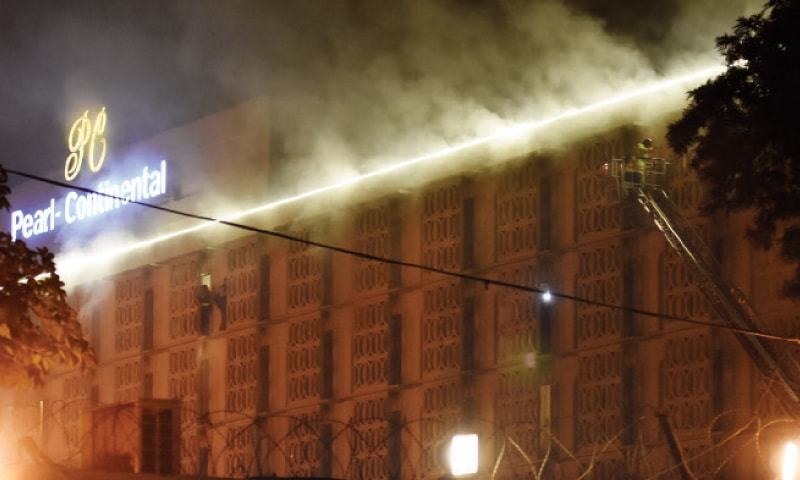 Pearl Continental Hotel, Rawalpindi caught fire in the early morning hours on 6th January, 2015. Some 165 guests were staying at the hotel when the fire broke out at about 1:30 am, including five foreigners and members of airline crews.
Guests were forced to fend for themselves, as the hotel staff failed to inform everyone in a timely manner. Soon, the guests were trapped, as the stairway filled up with smoke.
"They did not tell me there was a fire, even when I could see the smoke starting to fill up the floor," said one guest. "It left me with no option but to wait for the rescue services."
Another guest was trapped on the fifth floor when he tied together bed sheets to climb down to safety.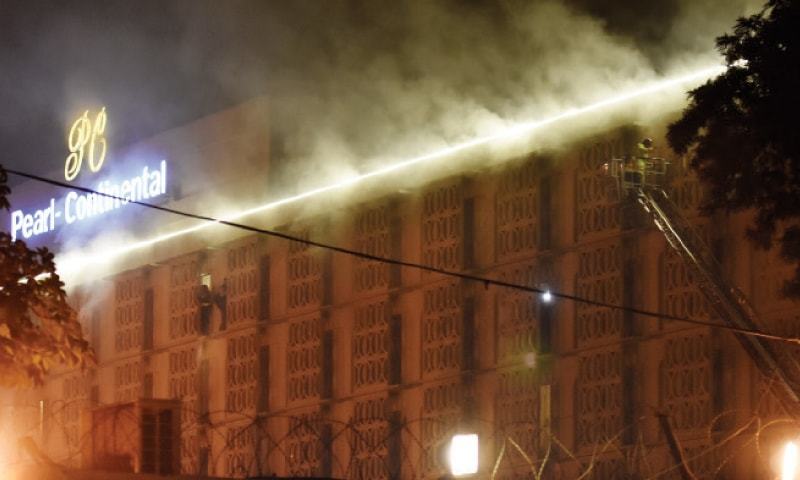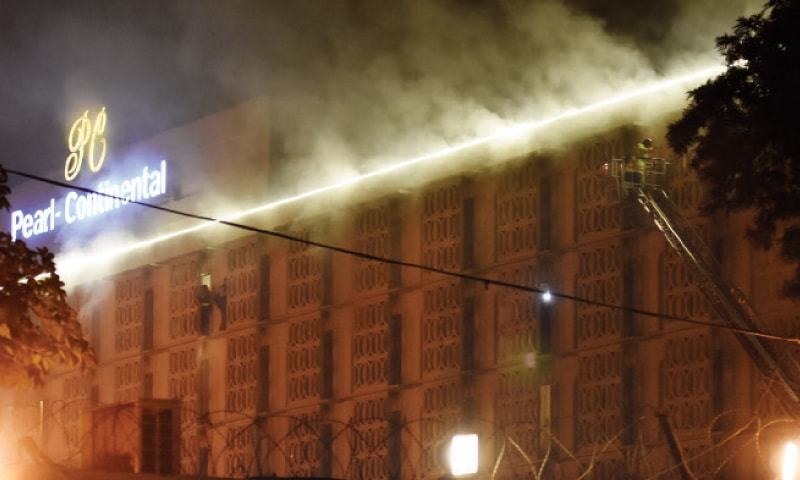 After a fire broke out in the basement, where the finance department and some other offices are housed, hotel staff had first tried to tackle it themselves before calling Rescue 1122. It took firefighters an hour and a half to control the fire. Rescue 1122 said the fire was likely caused by a short circuit.
No casualties were reported, although 64 guests were evacuated by 1122 staff via ladders. Among these was a newly married couple.
Superintendent of Police (SP) Potohar Division Attique Tahir told Dawn that forensic experts have been called in to determine the cause of the fire.
"Police will look into all aspects, including arson," SP Tahir said, adding that the police will be part of a committee to be formed by the DCO to investigate into the cause of the fire.
A spokesperson for PC released a press release saying a fire had broken out in the basement, after which rescue services were called and that the fire had been contained.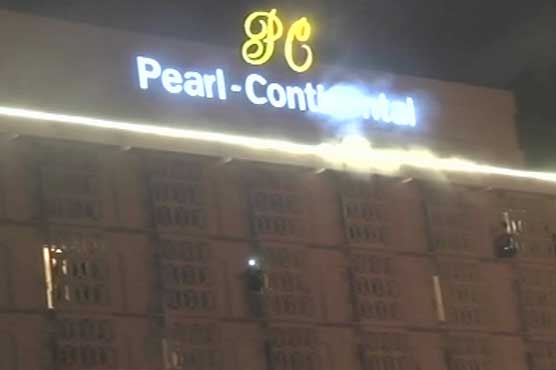 The press release said that fire alarms on other floors had been triggered by smoke which had travelled up the air ducts.
The statement read that all guests were taken either to Marriott Hotel or to Hotel One and that the hotel is now operating normally.