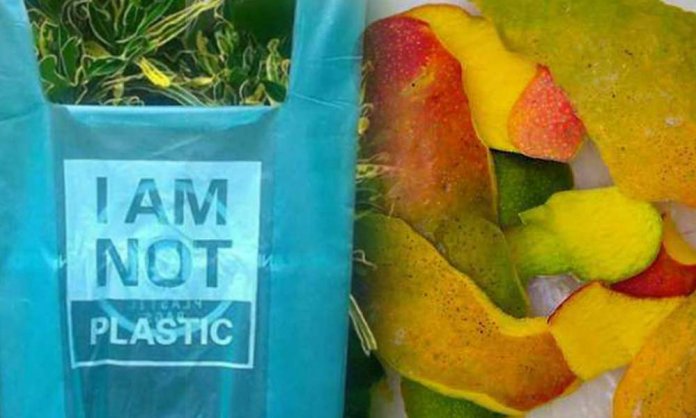 There has been a strong focus on saving the planet these days. News about the #AmazonFire brought even more attention to the grave issue.
We all agree that plastic is a major hazard to our planet, especially the use of polythene bags that take hundreds of years to decompose in landfills and ruin the country's environment, resulting in clogging of major sewerage systems.
While part of the world has moved to more environment friendly alternatives, Pakistan has been rather slow in the transition.
The government has also been making attempts to eradicate use of plastic, and many brands have come on board with their campaigns for the same cause.
Earlier this week, Dr. Anjum Nawab claimed to generate bio plastic using mango kernel. The plastic she claims to have created is environment friendly and easily dissoluble.
The plastic is so strong that it can be used to make grocery bags to carry vegetables and eatables. The best thing about it is that it can be melted in the ground just like the waste of fruits and can be liquified under hot water.
Dr. Anjum is a Pakistani scientist currently offering her services as Assistant Professor at Karachi University. Here's what she said at an interview:
"Pakistan" is known for ample production of mango in the world so I choose mangoes' waste to form bio plastic bag in my PhD studies,"
Anjum is also in process of trying to use the skin and stone of other fruits for making bio-plastic with a lesser manufacturing cost, so that factory owners can produce it in a reasonable price and consumers can be encouraged to buy it.
We are excited to see these new bio-plastic bags in the market!
What are your thoughts? Let us know in the comments.
Stay tuned to Brandsynario for more news and updates.