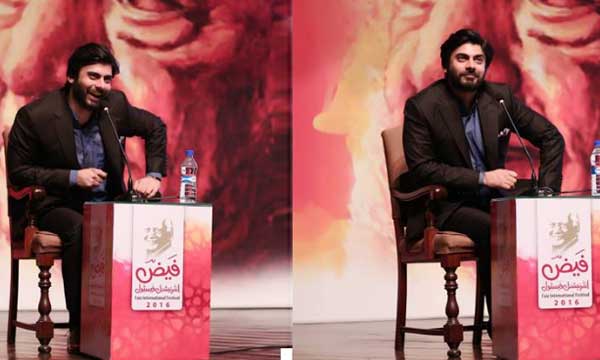 We have seen Fawad Khan romance on screen, model on the ramp, sizzle on magazine covers and serenade his fans with his voice! Recently, he made the whole of Pakistan fall in love with him all over again with some ah-mah-zing poetry recitation- that too of the literary legend, Faiz Ahmed Faiz.
Apparently, our nation's King Khan was invited as a guest at the 3-day Faiz International Festival in Lahore. Much to our glee, pictures and videos of Fawad from the conference have made their way on social media.
Seems like he floored everyone with his charm and wit! What is more, Khan stole the hearts of the audience with his intoxicating voice as he recited some golden verses from poems of Faiz and he absolutely nailed it!
He had us swooning over Faiz's verses from the poem "Kuttay". Who knew poetry could sound so sexy?
#FawadKhan reciting a poem. His was is straight out if heaven. pic.twitter.com/ypi2hrK6Ve

— Aneesa (@anisa_2020) November 19, 2016
However, you need to see the clip when he made the whole crowd laugh at the beginning of the poem!
#FawadKhan recites a poem at #FaizInternationalFestivalpic.twitter.com/drlwune05G

— Fawad Khan FC (@TeamFawadAKhan) November 20, 2016
He even made a b00-boo while reciting some lines from Faiz's" Hum Thehre Ajnabi Itni Mulaqaton K Bad"
Another angle pic.twitter.com/E41dB17WFf

— ✵ Best Of FK ✵ (@bestoffawad) November 20, 2016
When asked what will be the one thing he wants to change about Pakistan, FK gave the perfect reply and earned heavy cheers from his fans!
#FawadKhan on if he could change one thing about his country. #FaizFestival pic.twitter.com/gwNSQusNAK

— Aneesa (@anisa_2020) November 19, 2016
Seems like our dreamboat hinted here that he will be soon hitting the world of Hollywood too!
#FawadKhan answering if he has been approached by hollywood. #FaizFestival pic.twitter.com/DoYHVsamuc

— Aneesa (@anisa_2020) November 19, 2016
Isn't he just perfect?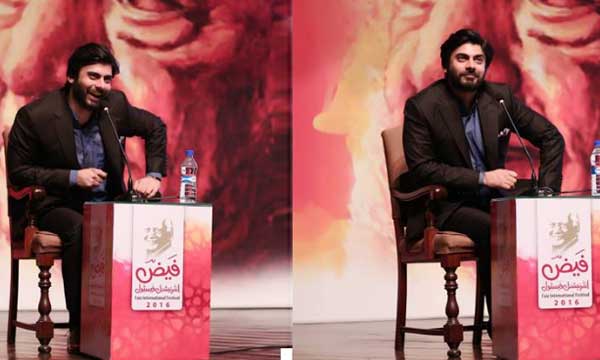 We really can not get enough of the Humsafar heartthrob!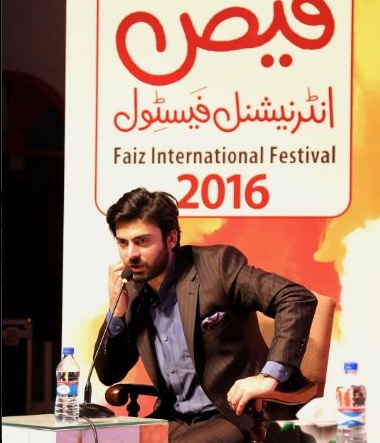 Let's see what he does next to make us go gaga over him even more.
Stay tuned to Bransynario for more updates!