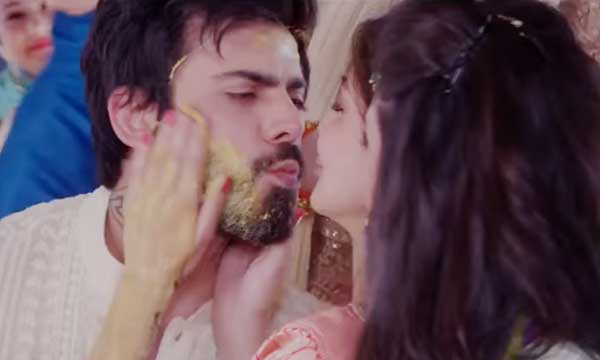 We all know how ruthlessly Fawad Khan was chopped out of certain scenes of Ae Dil Hai Mushkil, after Bollywood slapped a ban on Pakistani celebrities in India. Much to our glee, all those deleted scenes have now leaked on social media and now we can not stop gushing over the mere sight of FK!
The clip that surfaced shows deleted scenes of Fawad Khan with Anushka Sharma! Rest of the stills edited were mostly of Aishwarya Rai and Ranbir Kapoor.
Watch the video for yourself here!
What is more, Fawad was quite tactfully deleted from the movie's song Cutie Pie. Now the complete version is also available on YouTube!
For all those who thought Fawad Khan can not dance, you need to see this video!
https://youtu.be/VSMLRXmaEhI
Karan Johar might have shortened Fawad Khan's role in Ae Dil Hai Mushkil, but the small cameo of the actor was enough to make the audience go gaga over the Pakistani superstar!
Undeniably, Khan had everyone floored with his mini role and we can not help being proud of him.
Fawad Khan's Hot Looks From Ae Dil Hai Mushkil Are Going Viral on Social Media!
Stay tuned to Brandsyanrio for more updates!