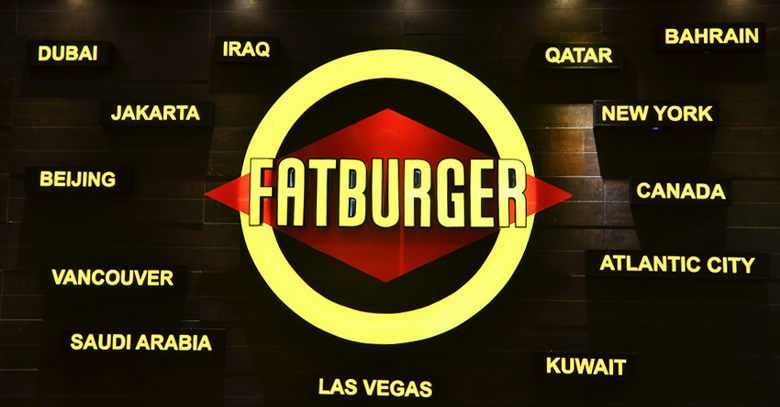 The quick service burger chain Fatburger introduced a musical platform "Livewire" in Lahore to enable the youth to showcase their musical talent on October 23. The Burger chain has provided space to aspiring musicians in their Lahore outlet, located on MM Alam road, and is also offering mentorship and instrumentation.
The platform is envisioned as a creative outlet for all potential musicians, no matter how refined or raw their music abilities.
Interested people were asked to submit their applications with demos for auditions and then out of those, eight bands were shortlisted:  Sixth Sense, Mark & Co., Mousiqa, NUM, Usama Baber, Asad Ali, Ali Imran and Kumail Jafri, all hailing from Lahore.
Each band will be asked for a 45-minute performance on original or popular songs of other artists which would then be evaluated by a panel of judges and audience votes on Fatburger's official Facebook page.
Panel of judges includes Griffin James, a Master degree holder in Western Classical Music from the Trinity College of Music, London in piano/pipe organ technique and voice re-production and Asrar Chisti, the Head of the Music Department, College of Arts and Design, Punjab University, a gold medalist in Tabla and Ghazal.
The most ranked "act", on the basis of Judges' evaluation and votes, will be termed as "Fatburger Livewire Ambassador" and provided opportunities to showcase their musical talent through exclusive performances, seasonal funfairs and other youth initiatives.
"With Livewire, our aim is to provide aspiring musicians a platform to exhibit their talent. Whether you have professional training or are a closeted shower singer, we invite you to take part in the Fatburger Livewire platform and showcase your talent in front of a live audience," Mr. A. Kamal, CEO BIL Foods Ltd., the Master franchisee of Fatburger in Pakistan said while speaking about the Fatburger Livewire platform.
The Fatburger Livewire platform showcases live performances of the chosen bands twice a week on the weekend from 7:00pm to 8:00pm at the Fatburger Lahore outlet located on M.M. Alam Road.
The platform will be open to Karachi based performers from November 2013 onwards, with the schedule of live performances to be updated and shared on the brand's Facebook page once the Karachi audition phase has concluded.
Fatburger is known for its strong association with the international music industry, with restaurants abroad regularly frequented by renowned media personalities including Tom Cruise, the Beastie Boys, Terrence Howard, Justin Bieber and Kate Bosworth among others.