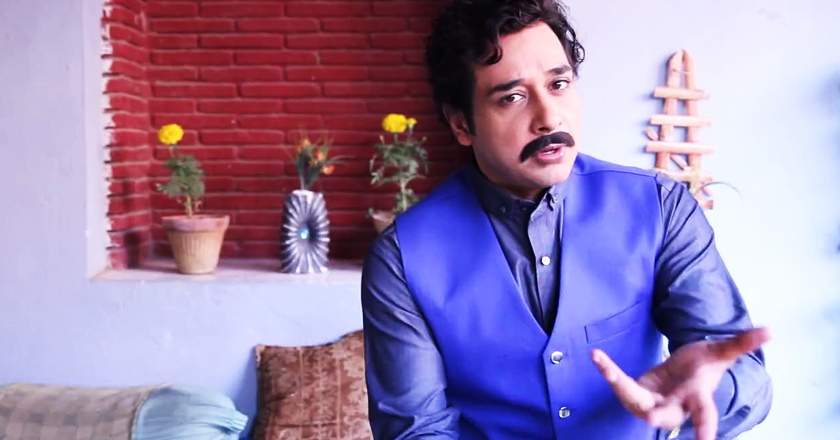 Faysal Quraishi has starred in almost nineteen films of the old-age Lollywood. Now after a hiatus of nearly ten years, the versatile veteran has risen again and will be seen in his comeback Pakistani movie Laloolal.com.
According to Dawn, the movie will be a non-commercial venture while Khalid Ahmed will have the directorial reins of the tale and the cinematography will be conducted by Najaf Bilgrami of Dukhtar fame.
Traveling #thar #sindh @BilgramiNajaf film shoot pic.twitter.com/068ha1B067

— Faysal Qureshi (@faysalquraishi) October 2, 2015
The plot will revolve around the protagonist Laloo who in his aim to help a young woman Soe, loses the love of his life, Chandan. While Quraishi will don the role of the naïve and humble Laloo,  Soe will be played by the Australian debutante Natasha while Aimen Iqbal will play the character of Chandan.
Aiman ' natasha from Australia heroines and natasha …on the way to thar #lunchtime #hungry #travel #Filmshoot pic.twitter.com/o8pXzWZ9S5 — Faysal Qureshi (@faysalquraishi) October 2, 2015
Apparently, the star has traveled to Thar, Sindh for the shoot of the film. Check what he updated on Twitter for his fans.
Shoot is going good but weather is not that friendly in thar (sindh) hope fully bas tabyat set rahy

— Faysal Qureshi (@faysalquraishi) October 4, 2015
What's more, Faysal will be seen in a new drama serial on ARY Digital "Naraz", which has been directed by Najaf Bilgrami.