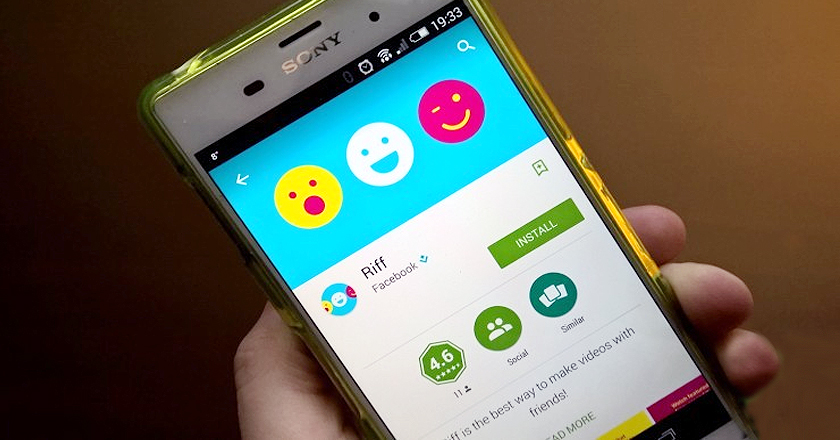 Facebook's Creative Labs latest project, Riff, is yet another video making tool in the long line of recently released video-based apps.
Inspired from the viral ALS Ice Bucket Challenge, the Facebook creative team decided to bank on the video making trend and create Riff. Riff is a viral video application that allows you to create a video up to 20 seconds, tag a subject to it and share with your friends, to allow them to add their video clips to it.
The result? A crazy long video of short video clips from you, your friends, their friends and their friends and so on. The idea seems like a hit because it has all the ongoing trends incorporated into one app. Facebook, friends, videos, sharing and virality, all rolled into one appears to be the perfect recipe for success.
Read More: Activate Whatsapp Voice Calling in Pakistan
However, previous projects by Facebook Creative Labs like Rooms, Slingshot, Paper, Mentions and Groups have all been major flops.  Moreover, the idea is not exactly new. It reminds you of Snapchat Stories and Vine made into a hybrid.
Check out the example Facebook created to get people on board with Riff: An American in Paris Backstage.
Some of the features of Riffing include the ability to only shoot videos and not upload them, no liking and commenting just contributing and sharing and fast forwarding the video to only see what you like best. 
While only your friends can contribute to the video, there is a chance that your video can go extremely viral with your videos ending up very public. Also, as the creator of the video "thread", you can delete any contributed video that you don't like.
The app Riff is currently available in 15 languages at Apple Store and Google Play. The app is free for now but with the rising trend of video marketing, chances are that Facebook will definitely be cashing in on the success of Riff, that is, if it succeeds.
Previously, Facebook introduced a 'On this Day' feature which shows content from that day from the past.