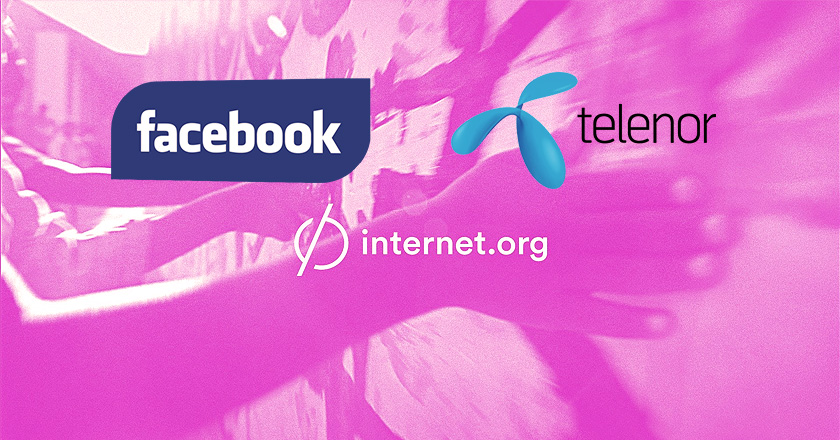 Facebook has partnered with telco giant, Telenor, to introduce its internet.org initiative in Pakistan. The deal will be made official at an event held today in attendance of the higher management of both the companies.
For those who don't know, internet.org is an initiative by Facebook which allows people, in developing and underdeveloped countries, to browse certain websites on the internet for free.
The initiative aims to provide internet access to those who can't afford it. It has been introduced in six countries so far, including our neighbor, India.
According to an unconfirmed report, Telenor users in Pakistan will be able to browse at least 20 websites for free using internet.org including Facebook. 
With today's official announcement, Pakistan will become the seventh country to have internet.org, with Facebook's aim to spread the project to 100 countries by the year end.
The internet.org deal between Facebook and Telenor is not exclusive, meaning other telecom partners can join in if they wish to do so. Other internet.org partners across the world include Samsung, MediaTek, Ericsson, Reliance, Opera Software, and Qualcomm.
This very idea that only some of the websites are available for free brings up the issue of net neutrality which works on the principle that the Internet should be free and open.
With internet.org, Facebook reserves the power to push only selected websites and ideas that it wants to while suppressing all others.
This is made furthermore manipulative by the fact that all publishing websites cannot become a part of internet.org.
Websites have to follow certain rules and guidelines including changing their content as Facebook wills, and even then, not all of them can make the cut.
For this reason, internet activists have not only criticized Mark Zuckerberg's idea but have also sent him an open letter in which they state, "Internet.org violates the principles of net neutrality, threatening freedom of expression, equality of opportunity, security, privacy and innovation."