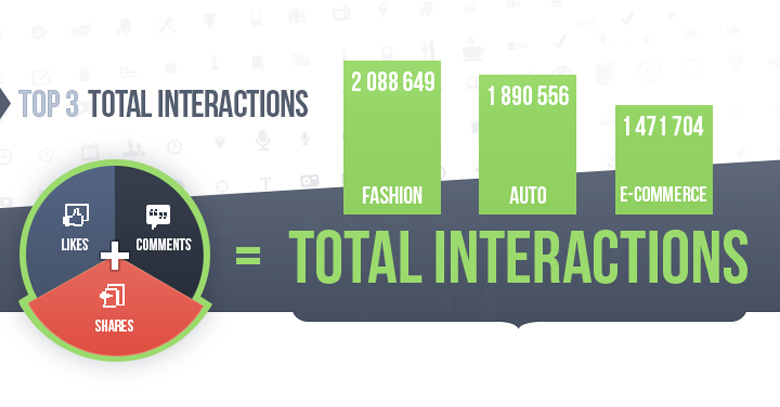 By Hassan Wasti
There is no getting around the fact that social media has transformed the way we communicate. Consumers today are addicted to being connected to everyone everywhere; businesses need to make adjustments in their marketing strategies to exploit this market segment.
Brands now look for the highest number of 'likes' and number of shares to drive their popularity.
Facebook which caters to an estimate of 500 million users around the world is every brand's dream. Inexpensive widespread marketing; who wouldn't want that? It's not only easy to figure out how to implement, but Facebook offers customizable options allowing brands to create a new market rather than just standing out in an existing one. So if a brand hasn't taken up Facebook yet, it's about time that it gets started.
Social Bakers, a Czech-based company that provides social media network statistics conducted a study based on the most famous Categories with most 'likes', shares and comments on Facebook.
The results weren't surprising as Fashion, automotive and technology turned out to be the most popular industries on Facebook.
TOP 3 CATEGORIES – BY LIKES AND COMMENTS
Fashion continues to grow as a popular entity on the social media, the use of attractive models and stylish has successfully created its social media marketing campaigns. Brands like Louis Vuitton, Burberry and H&M have had success on Facebook as their published content continues to impress their fans and keeps their interest intact.
The number of likes for Fashion amounts to a total of 1,995,892 fans following its updates. Burberry topped the charts for most likes in this category with 14.9 million, Dior came in at number two with 11.5 million and Louis Vuitton bagged the third position with 12.9 million fans following its updates.
The comments on Fashion related pages amounted to a total of 207,613. With such high figures Fashion seems to be the go to category on Facebook, Fashion continues to trend on social media and with the right mix of brands it shows no sign of slowing down.
Automotive is the second most engaging industry on Facebook it offers an insight on all the latest news of cars and its manufacturers.
The German Car manufacturer BMW is the most popular in terms of fans on Facebook, the number amounting to 14 million shows that BMW has executed its marketing strategy brilliantly. One of the campaigns which keeps it on top is its post, which allows fans to post their pictures in their BMW's and tell people about their experience.
Ferrari is the second most popular with 12 million fans. Ferrari is a luxury brand that uses its sophisticated designs in its campaign which are a huge attraction for its fans and Facebook users.
Mercedes-Benz came in third with 11 million likes on its page its visually pleasing contents and constant updates on its latest models keeps it in the top three in the automotive category of most popular brands. The comments on automotive brands were a total of 68713.
E-commerce is a growing trend in economy today. Where big industries fail to fight the growing inflation and cut down on marketing budgets, E-commerce seem to be doing just fine on both ends. It's the third largest industry in terms of fan interactions on Facebook.
Brands such as Best Buy, App Store, ShopAtHome.com, eBay and Babies "R" continue to dominate in terms of fans in this category. These brands offer irresistible deals and facility of ordering online plus continuous feedback to the queries of its fans makes E-commerce a strong industry on the Social media. The comments generated in this category were a total of 58,214.
,
Sharing a page means expansion of market and shows trending popularity. Photos get 93% of the shares on Facebook so the brand that excels in creating the most creative content visually gets the highest shares and tops the charts.
The concept of Sharing also keeps the brand active on such social media platforms. The Highest amount of sharing was done on FMCG brands followed by Non Profit organizations and Travel brands. These brands attract fans on seasonal basis but still they continue to make impact in the social media.
FMCG brands cater to a huge Fan base and thus with figure of 279,356 on its total shares shows its strong image in the Social web.
Non Profit organizations proves that people respond to social messages and welfare campaigns, total shares of 204104 shows that Non Profit organizations do pull off successful campaigns.
Travel brands make use of exotic locations and exciting holiday packages to promote their sales this gives them a fair amount of share on the social media with total share of 187,371 it proves to be a growing industry on Facebook.
The SECRET TO SUCCESS
Any brand that wants to make it big on the social media should bear in mind that their content shouldn't be sale-biased as people log on to social media for entertainment and not for sales pitches.
The content presented should be attractive, simple and of course interesting. If a brand is successful in executing this then it can quickly become a global phenomenon on websites like Facebook and Twitter.