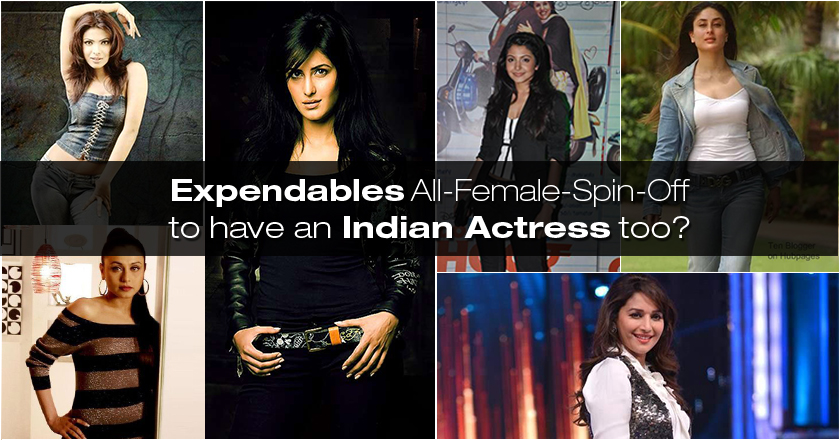 By Fatima Akhlaq
The Expendables, one of the most mind boggling action series of Hollywood, is set to have an all-female spin-off. 
The first three movies have casted Sylvester Stallone, Jason Statham, Mel Gibson and Arnold Schwarzenegger, among other action heroes. Now they are planning to cast a number of female actresses of different ethnicities, including an Indian one.
Actresses like Rani Mukherjee, Priyanka Chopra, Katrina Kaif, Anushka Sharma, Madhori Dixit and Kareena Kapoor can be opted to feature in the movie. All these  B-town beauties have done action movies and hence we can assume that they can be a part of "The Expendables".
A Hollywood insider has revealed that franchise will have an Indian actor in the six-seven-member cast with Stallone and Gibson. "The makers are looking for someone who has a fit physique and looks tough," says the source.
We didn't get any official news from the makers but the official spokesperson of PVR, the Indian distributor confirmed, "We know that there is a high possibility of an Indian actress in the all-women spin-off of the series. There is a likelihood of such an association happening." 
Rumor even has it that the film is most likely to feature some of these actresses – Linda Hamilton, Sigourney Weaver, Uma Thurman, Milla Jovovich, Angelina Jolie, Michelle Rodriguez, Sarah Michelle Gellar and Carrie-Anne Moss. 
Which Bollywood actress will be most suitable for Expendables? Share with us in the comments below.