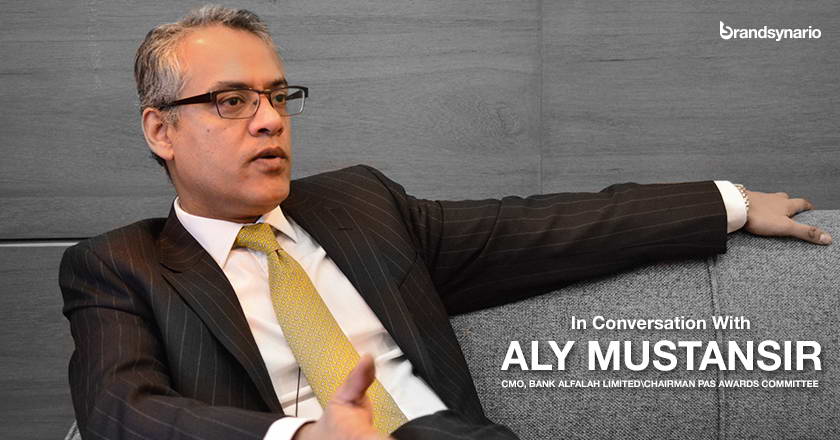 Brandsynario had the privilege of interviewing one of the most renowned faces of Pakistan's advertising industry, Aly Mustansir.
With more than 2 decades of diverse experience as a brand marketer, Aly Mustansir has played an integral part in shaping the successful future of many international/local brands in Pakistan.
He was the brains behind the re-launch of Close Up and Lifebuoy in Pakistan, the launch of the Hero Pakistani card and the re-branding of HBL. Currently on a mission to re-brand Bank Alfalah, Mustansir heads the bank's marketing team as the Chief Marketing Officer.
An eloquent public speaker, a brand enthusiast and the founding force behind Pakistan's advertising circle, Aly Mustansir has also served as Chairman of the Pakistan Advertisers Society (PAS), initiating the PAS Awards during his term.
He is currently serving the advertising fraternity as a Chairman PAS Awards Committee.
Watch Aly Mustansir's talk about PAS Awards 2015 and the changing dynamics of advertising in Pakistan.