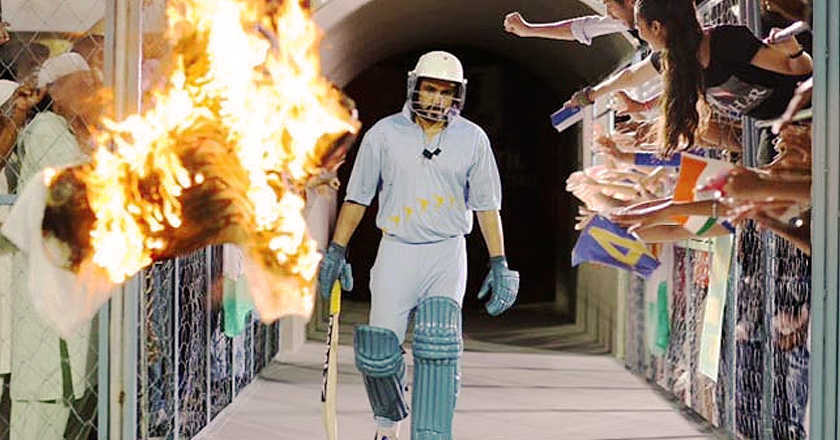 UPDATE: The official trailer of the movie Azhar, a biopic on the previous Indian cricketer and former team captain Mohammad Azharuddin has been released. The biopic sure promises to be everything a great movie possesses, love, betrayal, drama, romance, and patriotism.
The lead role of Mohammad Azharuddin is being played by the popular actor Emraan Hashmi; Mohammad Azharuddin is one of the most controversial yet talented skippers India has ever seen.
Watch the movie official trailer below:
The film also takes us inside Azharuddin's personal life and his relationships. Prachi Desai enacts the role of his first wife and Nargis Fakhri stars as his second wife Sangeeta Bijlani. Lara Dutta also makes an appearance as a lawyer.
'Azhar' Emraan Hashmi's latest project, has just released its teaser, offering the first look of him in the titular role of Mohammad Azharuddin.
In the teaser, Hashmi is decked out in cricket gear and paraphernalia, as he walks out onto the field amidst adoring fans and haters alike.
Directed by Tony D'Souza and produced by Balaji Pictures and MSM Motion Pictures, 'Azhar' promises to provide an in-depth overview of the cricketer's dramatic career and life.
The movie is going to be dealing with three primary aspects in particular – Azharuddin's belief in God, his two wives, and the match-fixing scandal that led to him being banned for life until it was eventually lifted in 2012.
The movie is currently in production and is stirring the increasing interest of viewers as it serves to combine two of India's biggest passions – cricket and film.
Scheduled to release on May 13th 2016, 'Azhar' takes a look at the eventful life and career of Indian cricketer Mohammad Azharuddin – a leading star of Indian cricket in the 1990s.
Indian Biopic 'MS Dhoni – The Untold Story' Trailer Revealed
Stay tuned to Brandsynario for more updates!