In celebrating 30 years of operations, Emirates invited 6 Pakistani journalists and bloggers to experience firsthand how Emirates is different from other airlines.
I was one of the 6 and super excited by this opportunity to take a trip to one of their more popular destinations – the US.
Dubai was our first stop. We stayed at the fantastic Le Meridian Airport Hotel (Emirates partner hotel), which to my complete surprise had no less than 18 fantastic restaurants – what a great way to kick-off a trip.
Enjoying the luxury of this great hotel #lemeridien Dxb #EmiratesUSMediaTrip pic.twitter.com/Rd7dMkYzVd

— Farhat K Mehboob (@FarhatKMehboob) October 27, 2015
Going over to the Emirates Headquarters, we met with Ahmed Hashim Khoory, Senior Vice President – Commercial Operations West Asia and Indian Ocean and learnt about their operations, their plans in Pakistan and how this airline had become a leader in the industry. www.brandsynario.com/emirates-30-years-of-high-flying-excellence-in-airline-industry/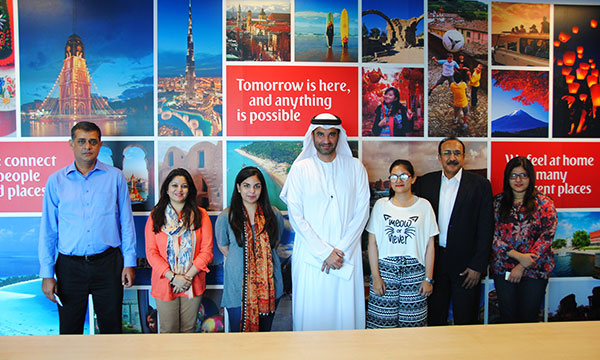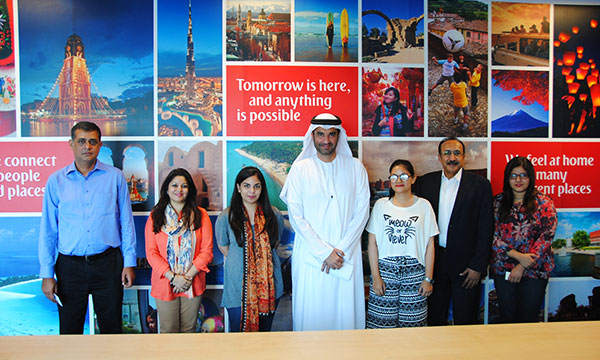 FLYING TO NEW YORK – THE A380 EXPERIENCE
The 14-hour journey on this luxuriously comfortable aircraft – that too business class was a precursor to an amazingly memorable fun trip for the next 8 days. Here are 5 reasons why:
With Wi-Fi on board it was great to be connected with everyone at home and work and post on social media and what's app!


Great to be connected when up in the air #EmiratesUSMediaTrip pic.twitter.com/AfUR5KLZEK — Farhat K Mehboob (@FarhatKMehboob) October 28, 2015
Great food presented with style

Breakfast

Appetizer

Lunch

A vast selection of movies to chose from. I got a chance to catch up on some movies I'd been wanting to see (their award- winning inflight entertainment ICE, has a selection of more than 500 films)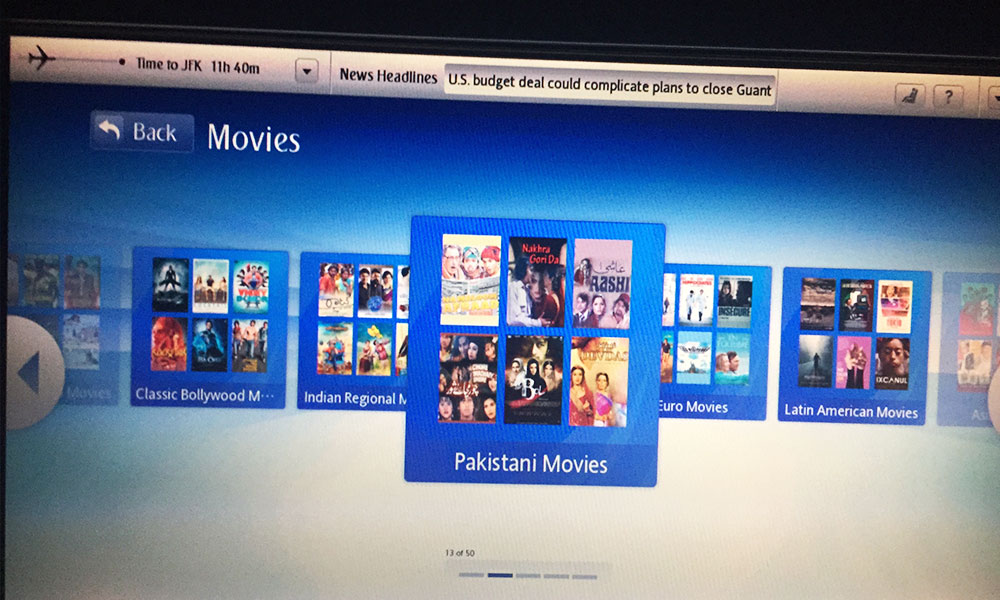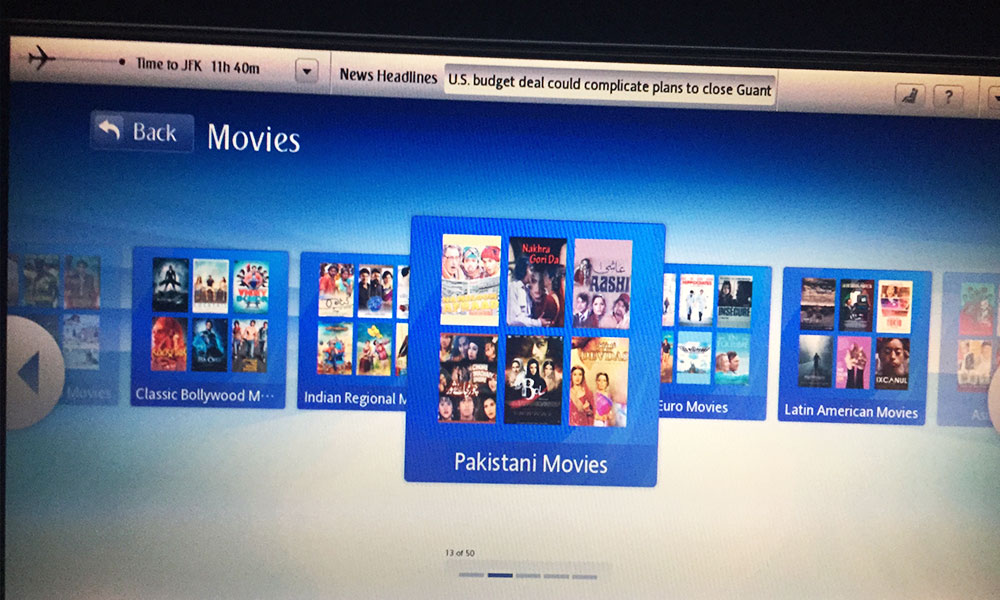 A seat that converts into a flat bed, so landed after 14 hours with no swelling on my feet and incredibly happy that I could slip into my shoes pain –free

The seat that converts into a flat bed

Photo : Emirates

The bar lounge was a great place to venture to when I needed to get some circulation going. Time passed in some very interesting conversations with other passengers and a very polite airline crew.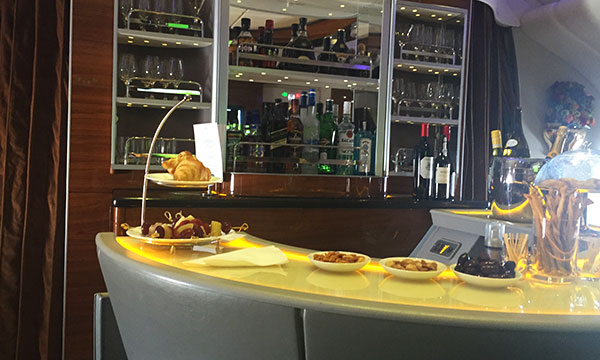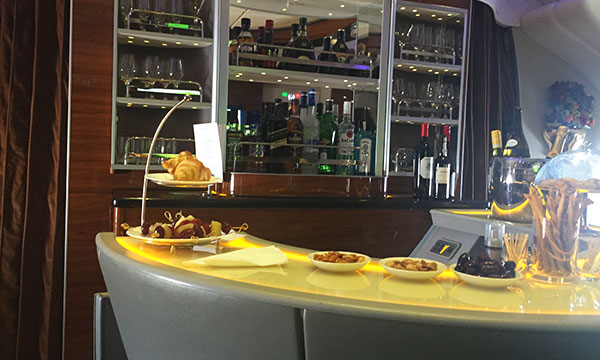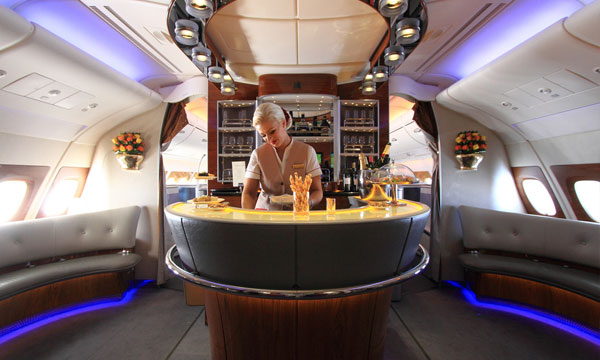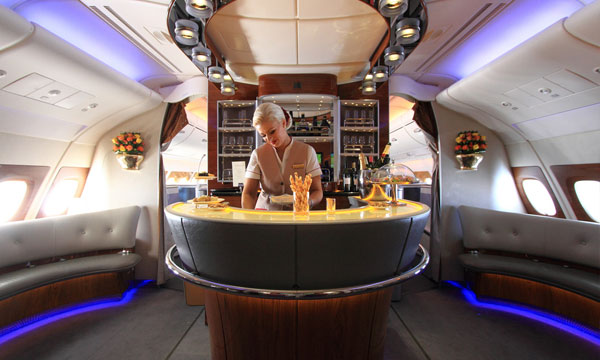 I was lucky to get a sneak peak into the first class section  (thanks to the purser) and witness first hand true luxury travel including the spa and shower that I had been dying to see ever since I saw the Emirates ad featuring Jennifer Aniston.
[fb_embed_post href="https://www.facebook.com/Emirates/videos/vb.158307244279033/769723619804056/?type=2&theater/" width="550″/]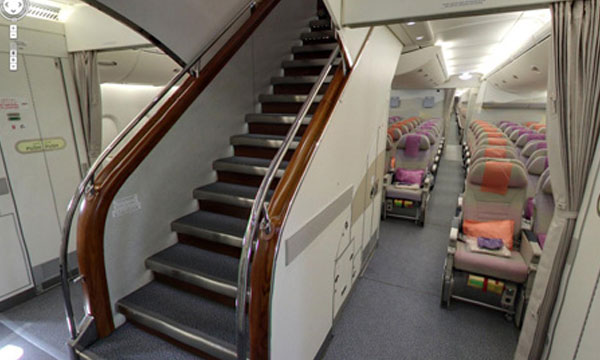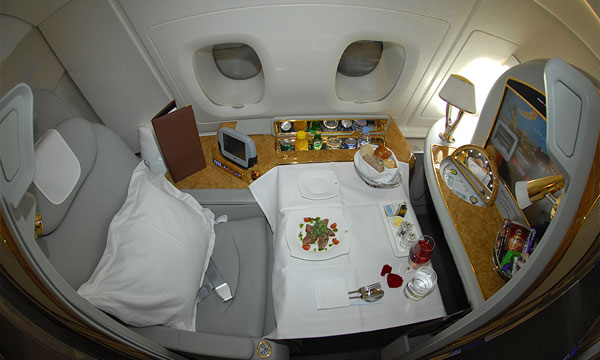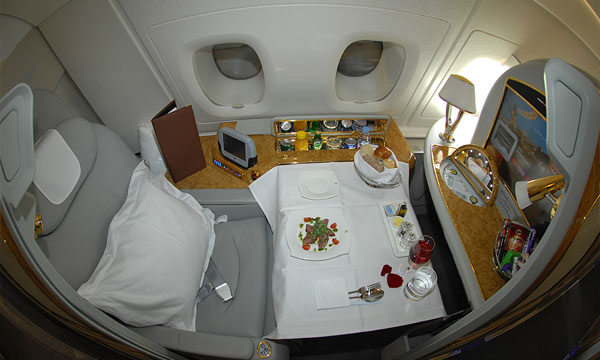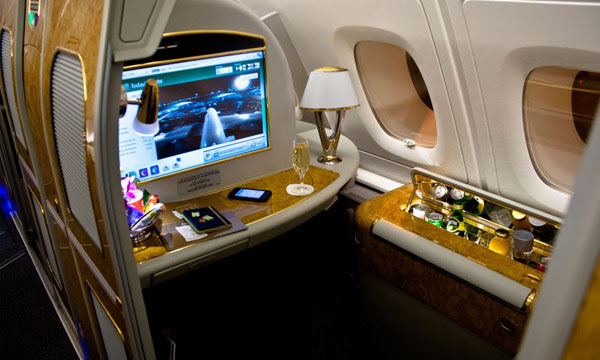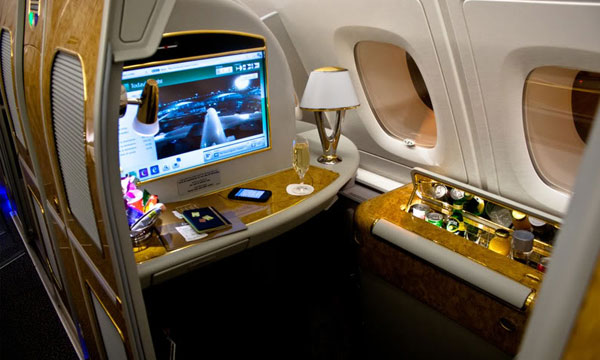 The new Airbus A380 inaugurated at the Dubai Air show this year on November 7th, has added on 130 seats to the economy section and with a total of  615 passengers has become the  largest commercial airline on the planet ! With a 13.3 inch in seat economy screen, it definitely adds value to air travel.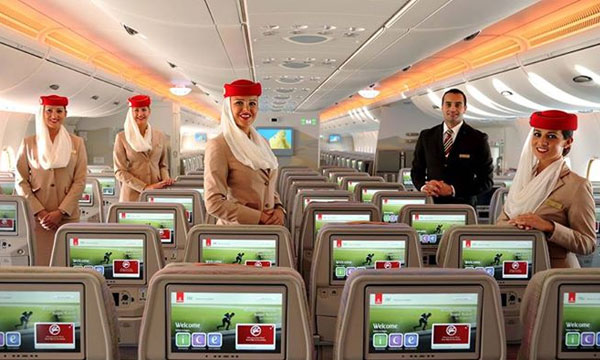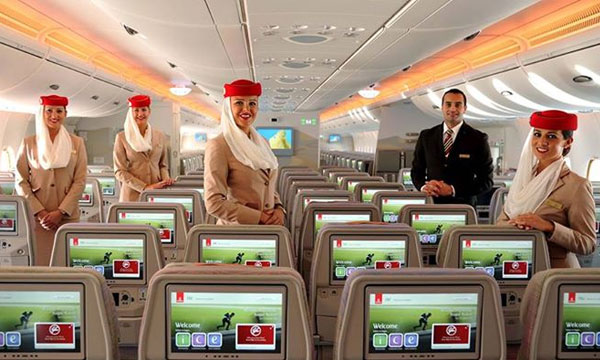 We arrived in New York feeling excited, rested and ready to explore the city !