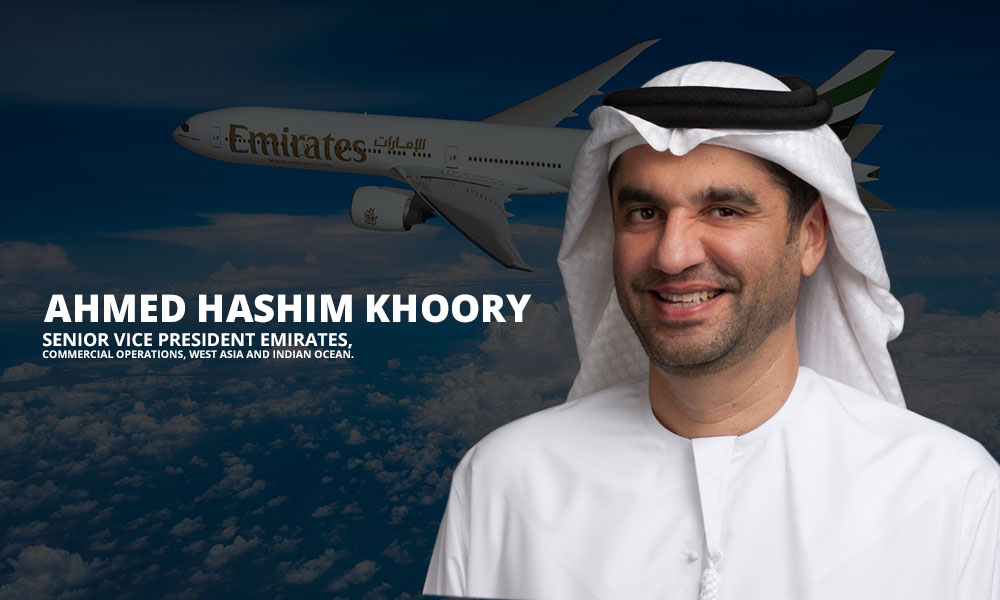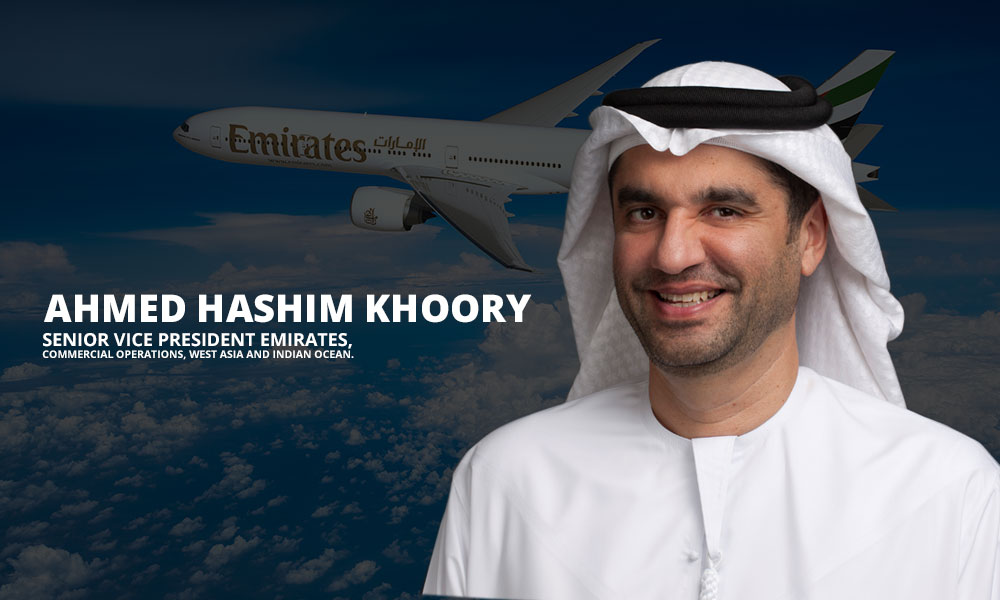 With a focus on innovation and technology, Emirates Airlines has grown to be the largest airline in the Middle East and one of the world's largest carriers for international passengers 30 years after its inception(Source: IATA)
The inaugural flight of Emirates , EK 600, took place on 25th October 1985, from Dubai to Karachi, with an Airbus 300 leased from Pakistan International Airlines. The first captain to fly the plane, Fazle Ghani Mian was also Pakistani, and the crew was given training by PIA. Captain Fazle Ghani was later given the task of training UAE National pilots who went on to get their licences from Civil Aviation Authority in Pakistan. This was the start of a strong relationship with the government of Pakistan. However ironically, in the last few years PIA has suffered losses whereas Emirates has recorded profits every year.
So how did Emirates manage to become one of the leading international airlines despite political challenges and conflict in the GCC countries? Brandsynario had the opportunity of meeting with Mr Ahmed Khoory, Senior Vice President, Commercial Operations, West Asia & Indian Ocean, at the Emirates headquarters where he explained that the success of Emirates lies in its vision.
"We believe in innovation and are always looking for an opportunity that's adds value to serve the customer wherever he is." He further added, "We never compromise on quality."
Q1) With regards to Pakistan, what growth potential do you see in the market? Will you be investing more here and expanding?
ANS: We started a relationship with the government of Pakistan 30 years ago when the inaugural flight of Emirates landed in Karachi with the help of PIA. At the time, ground handling services including above the wing and below the wing services were both provided by PIA. Today, we are present in almost all major cities of Pakistan including Karachi, Lahore, Islamabad, Peshawar, Sialkot and Multan.
We will expand if there are opportunities that add value and we will serve the customer wherever he is. Our expansion plans depend entirely on the commercial viability of our operations. We have now gone up to flying 47 flights a week out of Karachi alone, 10 out of Islamabad, 10 out of Lahore, 5 from Peshawar and 4 out from Multan and Sialkot. Our operations in Pakistan are doing well especially due to the connectivity we provide to the US via Dubai. In fact today the Pakistan market is one of the highest contributors to the total annual revenue of Emirates.
Q2) How have the new routes from Multan and Sialkot fared?
ANS: The response from both routes has been good, especially with businessmen. We have seen many passengers going from Switzerland to Sialkot and back. There has been an increase in the number of premium class passengers travelling to Europe and the US from Pakistan. We will be looking into increasing flights from Pakistan as so far it has been generating good volume for us.
Q3) Cargo is also an important source of revenue for airlines; do you see opportunities to grow in this area in Pakistan?
ANS: Multan has been very lucrative for cargo especially during the mango season. The feasibility out of Multan has been very positive and it is one of the markets that picked up very quickly. Additionally many FIFA products are produced in Sialkot and transported to other parts of the world from there. Also, leather products from Pakistan are popular in other parts of the world and there is a lot of export from here. In Multan during the mango season, the cargo demand exceeds passenger demand, especially around August. We also see a great deal of cargo traffic from the Indian subcontinent to the US market.
Q4) If PIA were to be put on sale would Emirates consider buying a stake in it?
We have our own internal strategy, which we will adhere to. We have always looked at opportunities and if they match with our internal strategy we will go with it.
Q5) Some countries lobby against the Gulf and don't want the entry that will increase competition for them. How do you plan to expand into new markets where you face issues with traffic rights?
Most countries depend on tourism so any country that supports this will be willing to allow entry. However, it would be competition for the national carriers. From our part, we don't face challenges as such. We have the capacity, the know–how and the technology. We are ready for expansion as long as they are ready for us.
Q6) The Americans have accused the three Gulf airlines namely Emirates, Etihad and Qatar of being unfairly subsidised by their governments.They want the authorities to stop the open skies agreements in place for the past 15 years. Your comments?
Initially, we had borrowed $ 20 million from the government when we set up. Since then we have been performing positively on our books and have returned back the money. We are self-sustaining currently with no government support. Our President Mr. Tim Clark has stated earlier that we want to go in for expansion into the US market and the product is being received well by the US government. The most recently opened route began on September 1st , 2015 to Orlando and has the potential to become popular. There is likely to be further expansion and plans to open new routes from Dubai to more cities in America.
We offer in-flight meals and we have a good product to offer. If we manage to take the share of new markets it's because of the product we offer.
Q7) Who do you consider to be your main competitors?
We don't really bother about others; we have a mission and a target that we want to achieve. We believe in investing in an infrastructure that is years ahead of our competition. The new terminal at Jebel Ali will be twice as big as the current terminal and will serve only the Emirates aircrafts – this will further add value for our customers and Emirates will be able to double its size and serve a lot more passengers.
Q8) The airline industry is very competitive and price sensitive with small profit margins. The prices of tickets on Emirates are considered to be higher than other airlines. How do you manage to stay ahead?
There is a difference between cost cutting and cost effective travel. We focus on value – we provide value for money. In order to do so we spend on the latest technology, aircraft entertainment and comfort for our passengers. We don't compromise on quality and keep replacing the older aircrafts with new ones frequently.
The in- flight entertainment system has been named the world's best for 11 consecutive years setting a record. With over 500 films to offer it also additionally displays the pilot's view and the ground below.
With a positive approach to the future, Emirate's tagline "Hello Tomorrow" sums up the company's forward thinking approach that relies on moving ahead through innovation. It was the first airline to order the A380 and is the largest operator of this aircraft currently flying to 34 destinations from Dubai on this aircraft.
Almost 2 years ago Emirates airline president told Reuters in an interview "For us the A380 is the future. And we don't like anyone talking about it not being around"
The current fleet consists of 68 of these aircrafts with 140 more ordered. It recently inaugurated the new Airbus A380 at the Dubai airshow on  7th November, 2015. The plane has just two classes business and economy and no first class. However, it has greatly expanded on the economy class seats adding on 130 more but without reducing the legroom space for passengers.
It will accommodate a total of 615 passengers with 58 flat beds in business class and 557 seats in the economy as well as the onboard lounge. Keeping in mind improvements in aircraft entertainment, the new A380 will also feature the widest individual in–seat economy class screens measuring 13.3 inches.
This year Emirates invited a group of Pakistani journalists and bloggers on a familiarisation trip to the United States #EmiratesUSMediaTrip. Brandsynario was excited to be a part of this group and was able to experience the Emirate's brand first hand – needless to say I was very impressed. Stay tuned to our future posts and follow our journey visiting famous tourist destinations. #brandsynariotravels
Emirates Headquarters Dubai
Emirates Business class and First class Spa and Showers