The sizzling chemistry between Omer (Engin Akyürek) and Elif Tuba (Büyüküstün) has made Urdu1  one of the most watched channels for the month of September 2015. The foreign entertainment channel has once again aced the entertainment channel ratings during the time slots of 10 pm to 11 pm for the month of September 2015 as reported by Kantar Media (Logic).
See the infographic below for complete Average Rating chart for 10 pm -11 pm time slot, Monday to Friday.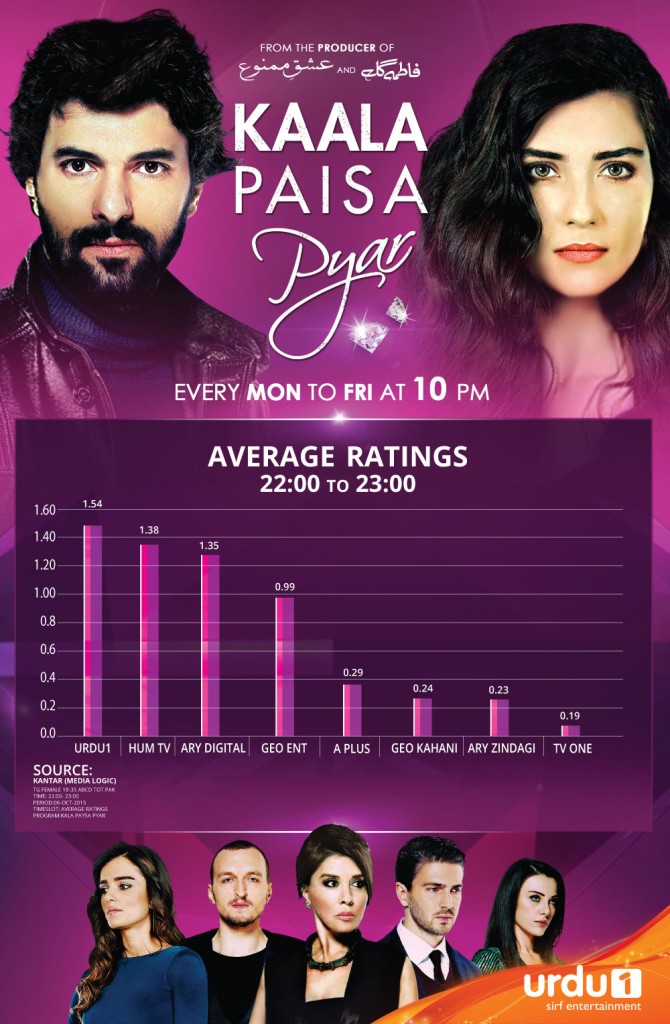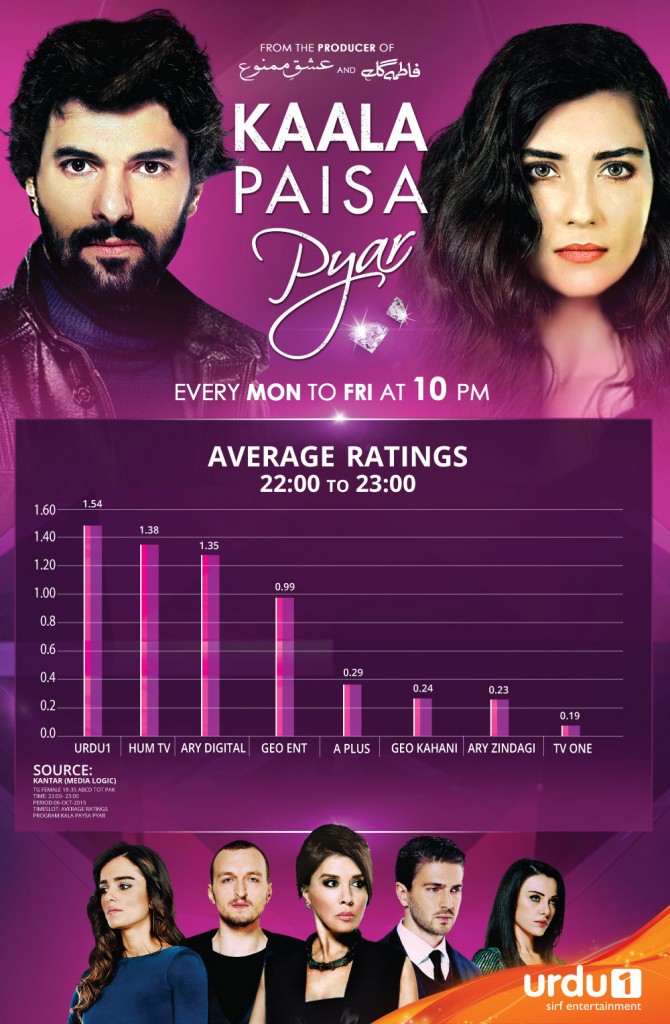 Based on an original story, The Turkish drama Kaala Paisa Pyaar stars Engin Akyürek as Omer Demir and Tuba Büyüküstün as the young and vivacious Elif Denizer. The reason behind the immense popularity of Kaala Paisa Pyaar is the dynamic-duo of Elif and Omar.
Take a look at the pictures of the drama:
The actor who plays Omar has already gained fame for his role in Faatimagul as Karim. The actress who is playing Elif has also appeared in Turkish drama which was aired on Geo Kahani in Pakistan called Asi.
The story revolves around Elif who is a young and rich girl and finds herself in uncalled-for trouble meanwhile Omar is a police officer who is investigating his fiancé's murder. The actors have given very raw and believable performances which have been a major factor in the show's successful ratings.
With a well-coordinated wardrobe and the subtle, realistic chemistry between the two, it is hard for viewers not to watch the series on a regular basis.