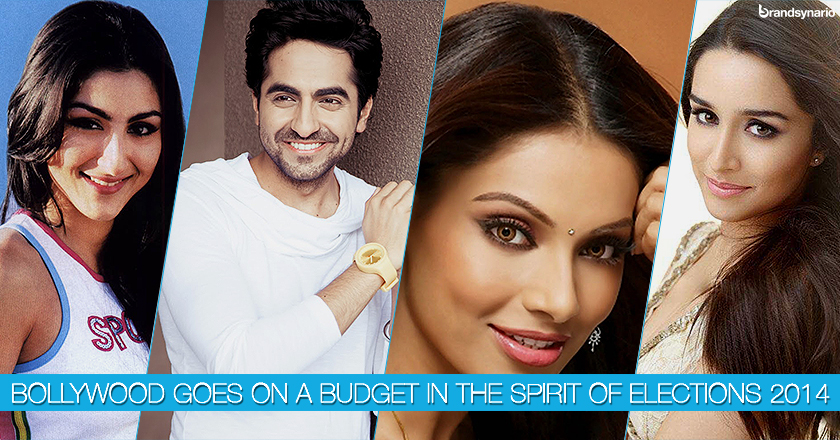 We think that being a celebrity is the best thing that can ever happen to anyone. Who wouldn't want all the success, luxury, fame, glamour and not to forget a hefty bank balance?
But amongst all the professions that exist, it's the world of glitz and fame that is the riskiest of all. One moment you are floating high in all the wealth, and the next you are left with nothing other than a famous past.
Consequently, even stars have to watch their pockets so that they do not end up in financial woes.
Hindustan Times took a peek into the expenditures of some of the Bollywood actors and actresses and asked what things they would like to 'budget' in their lives. Here is what they said.
While we thought that the bubbly "Alia Bhatt" just can't get enough of Jimmy Choo, Gucci and Prada, it's actually her phone bill that she needs to cut down.
"My phone bill — especially when I am traveling. I am always stuck to social networking sites and the Internet when I am traveling. As a result, I come back with a huge bill, for which I get an earful from my mother. So I can definitely budget that. Apart from that, I don't spend much on my clothes or make-up."
The Bengali Beauty "Bipasha Basu" is not at all a spendthrift, playing very smart when it comes to money.
"I don't live a very indulgent life. I am a conscious spender, and I have immense value for money. But yes, my electricity bill is one thing that I would love to curb."
Ayushmann Khurrana, on the other hand, Khurrana's weakness appears to be his passion for cars.
"I think (I would limit) buying luxury cars. It's a depreciating asset. All you need to do is travel from point A to B, which nullifies the whole point of over-spending. I would prefer to invest in property instead. Or I would like to spend more on travel, which makes you aware in life."
Apparently Soha Ali Khan can't put a rein on her expenses as they are largely based on her traveling costs.
"Actually, the things that I would like to budget aren't really in my control. Firstly, I travel a lot, which is an integral part of any actor's life. Since air fares are high, I end up spending a lot, but that is out of my control. Also, diesel is exorbitantly priced, that's another thing I would like to cut down on. And the third would be electricity bills. In Mumbai, they are much higher than they should be. So I have very aam aadmi (common man) problems."
"Aashiqui 2" girl Shraddha is the only one in the list whose money issues do not revolve around travel and electricity. She, like every girl, is an extreme shoe fanatic.
"I would like to control my shopping budget, especially for shoes. This will definitely be a challenge, but I will surely give it a try."