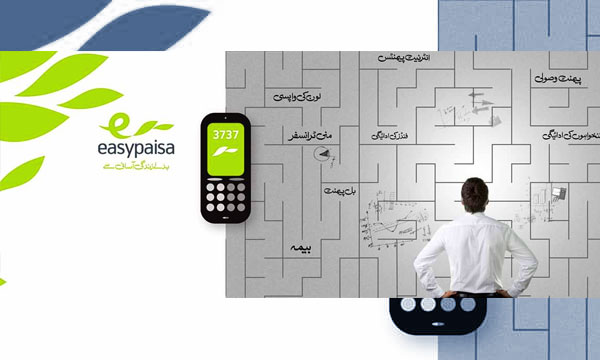 Pakistan's first and largest branchless banking service and a joint venture of Telenor Pakistan and Tameer Microfinance Bank, Easypaisa has entered into an agreement with A2Z payments, the e-payments service provider for issuance, verification and payments of traffic rules violations tickets (challans) across Sindh.
With more than 8000 Easypaisa retailers across Karachi alone, traffic penalty holders now have ubiquitous options to easily submit their traffic challans, even on public and bank holidays. The accessibility of such locations cuts down on travel costs and time constraints for penalty holders. Conversely, the Traffic Rules Enforcement agencies benefit from better traffic challan management; the elimination of paper associated costs and reduced possible embezzlement of funds.
Read More: Telenor EasyPaisa's Indepence Day TVC Hits Home for Viewers
Expressing his view regarding this new service, Yahya Khan, Chief Financial Services Officer and Head of Easypaisa said, "Easypaisa as a responsible corporate citizen believes in collaborating with public institutions to facilitate the people of Pakistan. Easypaisa wants to make collections as easy as disbursements facility, and bringing Traffic Challans onboard is a prime example of a Branchless Banking service facilitating payments from the people to the Government."
Shakiruallah, CEO, A2Z Payments said, "Traffic Ticketing Management System is a unique Online and Modern I.T based system in Pakistan that will pave the way for implementation of e-Governance policies with Zero Cost to Government of Sindh. We have successfully implemented the system in Peshawar too. We are very pleased to collaborate with Easypaisa in facilitating the people of Pakistan."
With the digitization of Traffic Challans in Sindh, both Easypaisa and A2Z are working together to showcase how payments can be made easier and accessible to the masses. This is a significant step in eliminating all fraudulent practices with strong audit trails and that will immensely help the people of Sindh.