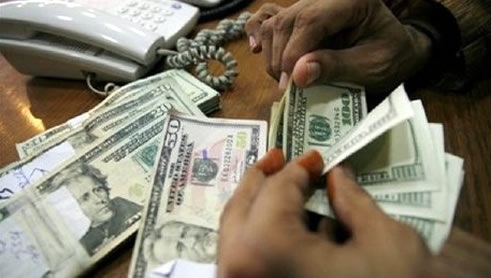 The United States Dollar (US$) rate has risen against the Pakistani Rupee (PKR) at 106.10 rupees as per Wednesday' trading, its highest record in 2015.
At the close of trading on Tuesday, US$ rate in the inter-bank market was around Rs105.5, increasing from Rs105.25.
According to local sources, devalue of PKR is the apparent cause of the rising rates while US$ escalates in value, recording  a two and a half month high against the currencies.
It is revealed that during the  last week of August US$ made a high hike against the rupee. Meanwhile, the inter-bank market was under the control of the central bank and the US$  was refrained to intersect Rs104.50 regardless of rising demand.
"It appears like August replay. The dollar was set free to locate its value in the inter-bank and within minutes it started rising against the local currency," Atif Ahmed, a currency dealer in the inter-bank market revealed.
What' more, chances are grave that US$ will go down as it is not budging since a heavy single-day increase of 2.3 pc on Aug 24.