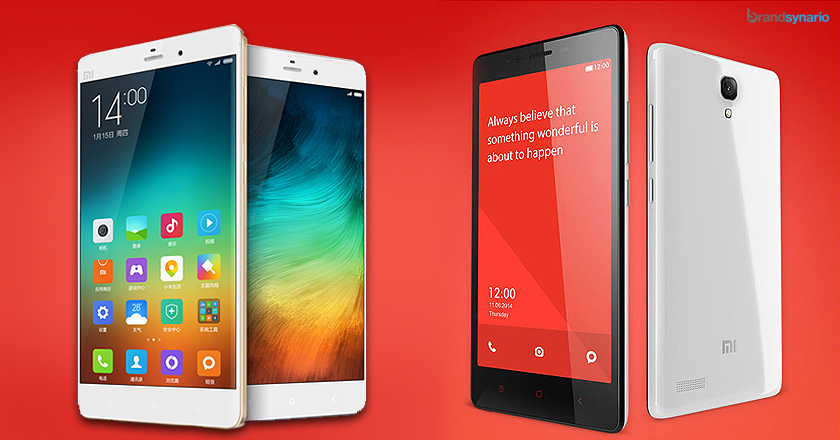 Chinese Electronics Company, and now the World's 3rd largest Smartphone distributors, Xiaomi has launched their flagship phablet devices in Beijing on Thursday, which have been created in direct competition to the Apples' iPhone 6 Plus.
The Xiaomi, Mi Note and the upcoming Mi Note Pro were introduced by Chief Executive, Lei Jung, who has claimed that the Mi Note is shorter, lighter and slimmer than the iPhone6 Plus.
The device is less than half the price of the iPhone 6 Plus and the Samsung's Phablet, the Galaxy Note 4, is a 16 gigabyte model, and is 6.95mm thick and weighs 161g.
The price amount for the device is 2299 Yuan, which can be valued as PKR 23,000.
The device boasts a 5.7 inch full HD Display coupled with Gorilla Glass 3 protection. The storage constitutes of a3 GB RAM, while the capacity options are of 16 GB or 64 GB. Meanwhile, the device is powered by a 2.5GHz Snapdragon 801 quad-core processor.
THE Mi Note features a 13 mega-pixel rear-camera and a 4 mega-pixel front-camera.
Since a very long time, Xiaomi has been accused of replicating Apple Products and the marketing strategy for Apple. It's CEO; Lei Jun however has striven to not position the firm as a "cheap Chinese company selling cheap phones". During the launch event, he spent a lot of time detailing the efforts and work-ethic of the Chinese designers for the models.
According to Kiranjeet Kaur, senior market analyst at IDC Asia Pacific, "Xiaomi changed the game in a way. Instead of keeping everyone's focus on ground-breaking innovative features coming on flagship phones, it has switched attention to packing great specs at modest price points".
There has been vast speculation that the Company will expand to U.S.A, but no such announcement was made. Despite the mass usage of the Company's devices, it is only available and growing in a select few Asian countries.
The Mi Note Pro will be released in March, and the Mi Note can be pre-ordered from January 20th, 2015.