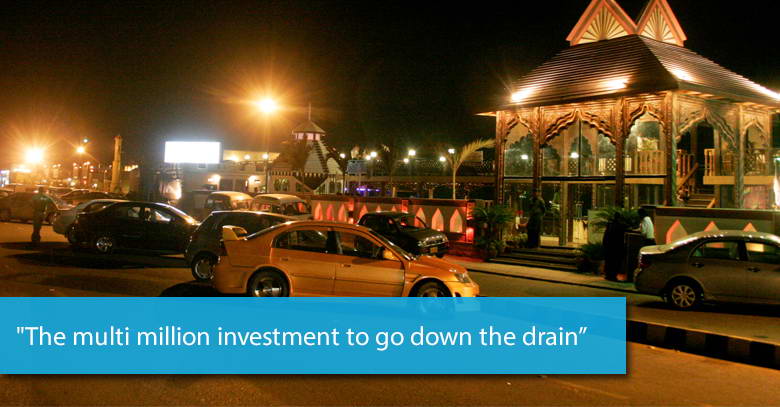 By Tehreem Samad

Restaurants including Sajjad, Charcoal, Hot bites, H&Q business (kababees), Ambala Corniche, Creek Inn, Café Echoes, and Olive Café; faced a rude shock when the DHA authorities, of Karachi, sent them a legal notice to vacate the premises by August 15.

The legal notice, issued on March 22, stated that Small Medium Enterprises (SME) at Do Dirya Seafront need to be removed.

All of these restaurants and cafes enrolled a petition with the Sindh court asking that the agreement with the DHA authorities should be treated as a lease rather than a License.

The petition stated that the DHA allotted an area of 1,500 square yards to each restaurant through a written lease agreement on July 6, 2011, which was a license agreement.

It also said that the monthly rent for setting up a restaurant at Beach Avenue was set at Rs100,000 for an initial period, starting from May 6, 2011 to April 30, 2012 with an increase in rent at the rate of 10 per cent per annum.

The owners, of the restaurants present in this strip, have alleged that their multi million investment which is more than Rs 6 million will go down the drain and more than 3,000 employees will face unemployment if evacuation takes place.

According to the court's record the second notice was sent on July 11th ordering the owners to vacate the premises before August 15th. The petitioners told the Court that they were given the indication that their contracts will be renewed after the completion of 2 year period.

A DHA official said on the condition of anonymity said that this is out of the ordinary conditions and is a part of business. According to him, the reason for the notice will be elaborate in their official statements.

He further clarified that there is still a possibility that the contract will be renewed, taking the restaurant owners out of their misery.

On the extended lane of Do Darya near Defence phase VIII has become a favorite spot for many food lovers around town.

Do Darya is the most visited place due to the scrumptious food, relaxing environment and the calming ambiance. According to the owners of the affected restaurants, the notice was issued on March 22, without any officially authorized justification.

The owner of the popular Sajjad Restaurant, Sajjad Dayo, stated that an agreement was made with DHA officials on July 6, 2011, which was a long-term commitment and beneficial for both parties. Therefore, the legal notice for evacuation has caused uproar across the strip.