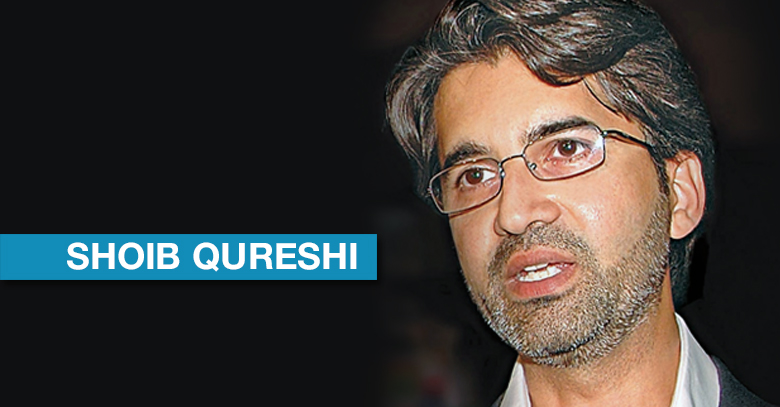 By Synergizer
"Brand activation will drive the entire marketing campaign", Shoaib Qureshy, Chief Executive, Bulls Eye Communications Group
Question 1: Tell us about Bull's Eye.
Shoaib Qureshy: Bulls Eye is a new breed creative agency. I started it in 2002 when I strongly believed that the market needed a new kind of an agency. Today, 10 years down the road, it has come a long way and is firmly grounded as an agency network to reckon with, with strong presence in advertising, activation, content and brand consultancy services in the Pakistani landscape.
Question 2: Below the Line or BTL, and more specifically, experiential marketing has become a choice tool for marketers nowadays. For how long has the industry existed in Pakistan? What lifecycle phase is it in?
Shoaib: BTL has been around for ages, infact ever since marketing and advertising has been around. It was always looked upon as a side-kick function by advertising agencies and never blossomed. However, it got a new lease of life with the emergency of brand activation concept in late 90's. So the brand activation industry got started only then and is hardly 10+ years old and is still in its growth phase.
Question 3: Usually, what percentage of the marketing budget is allocated to BTL or experiential marketing campaigns?
Shoaib: Usually, a minimum of 20-40% budget is being allocated to brand activation campaigns these days, depending upon the industry and the brand.
Question 4: How do you evaluate the effectiveness of such campaigns?
Shoaib: Brand activation evaluation is objective, immediate and effective, unlike an advertising campaign which is subjective. In most cases, it is measured in trials or sales generated.
Question 5: On a scale of 1 to 10, where does Pakistan rank on BTL idea generation and execution capability?
Shoaib: You will be surprised to know that Pakistan is quite an advanced market when it comes to brand activation, unlike advertising, where we still have to make our name. I have no doubt in my mind that we rank 8 on a scale of 1 to 10. I say this because we have been competing on the international level and we have proudly won 4 dragons over the past 2 years in the Promotion and Marketing Awards of Asia (PMAA), so we are no less than anyone out there.
Question 6: Are there any platforms or associations through which BTL agencies are able to share their experiences and learnings?
Shoaib: This is currently happening through seminars and conferences and marketing publications like Aurora and Synergyzer. Besides these, there are no associations at the moment to facilitate BTL agencies.
Question 7: International affiliations in the advertising industry are fairly common, providing benchmarks to the local industry. Is the case similar with BTL agencies?
Shoaib: As I mentioned earlier, the entire brand activation industry is hardly a decade old. However, in the next decade, there will be international players entering and getting affiliate arrangements in place. Similarly, local activation agencies will also try and get these affiliations to help them further grow and move forward.
Question 8: What is the career path for those seeking employment in BTL agencies? How do they gain pre-emptive knowledge about this field?
Shoaib: The career path at an activation agency is no different from that at any ad agency. You don't need any pre-emptive knowledge or specific education, just need to be bright and ambitious to make a mark in any of the disciplines like client management, creative, strategic planning or execution management. Neither are there any specific courses anywhere in any university that are training people for this field.
Question 9: Are there any pertinent issues and challenges that the BTL industry is facing that need to be overcome?
Shoaib: I wouldn't say that there are any issues as the industry is in its growth phase, which is all positive and optimism takes you through all obstacles if any. So, no issues at all!
Question 10: Do you think that the BTL industry in Pakistan is growing at a reasonable pace? What developments do you foresee in the future?
Shoaib: Yes, the industry is growing at a great pace, despite the fact that there has been a setback on "large scale" events due to security and safety concerns. The future will turn the world upside down. Brand activation will drive the entire marketing campaign. Think about it!