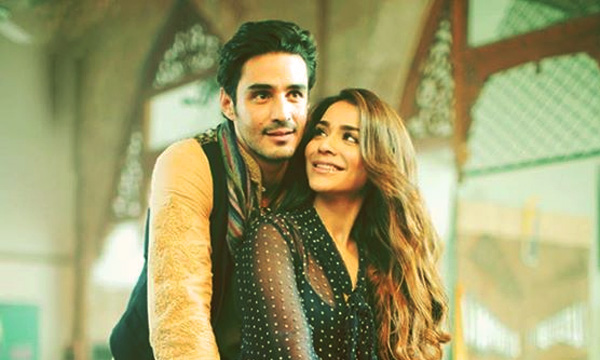 With the ultimate revival of Pakistani cinema in full swing, the local audience is spoilt for choice, as good Pakistani movies continue to release after one another.
According to the latest Pakistani box office estimates, as per Lollywood Movies, Humaima Malik's highly anticipated movie, Dekh Magar Pyar Se ruled the box office this long weekend with a total of PKR 1.75 crores earned in the three days.
Read more: Dekh Magar Pyaar Say Movie Review: Twitteratis Give a Thumbs Down
Following through was Adnan Sarwar's biopic Shah that raked in an approximate PKR 95 lacs, during the three days, with Jami's Moor falling shortly behind, earning PKR 90 lacs.
Read more: Pakistani Movie Shah Review: Twitter Abuzz With Praise
Apart from the new releases, Karachi Se Lahore continued to ride high with "best average per show", earning PKR 75 lacs over the weekend, bumping the total up to PKR 8 crore, 17 days since its release.
Read more: Moor Movie Review: One Small Step For Jami, One Giant Step for Pakistani Cinema
Meanwhile, Wrong No. and Bin Roye continued to perform marginally well with Wrong No. collecting PKR 40 lacs during the weekend, PKR 13.36 crores since release and Bin Roye earning PKR 43 lacs over the weekend and an expected PKR 10 crores by today.
Read more: Wrong Number Leads as Bin Roye Follows at the Box-Office
On the other hand, the animated film, 3 Bahadur earned a mere PKR 40,000 over the weekend, bringing its total to PKR 6.63 crores, although it was screened only at Cinepax Cinemas.