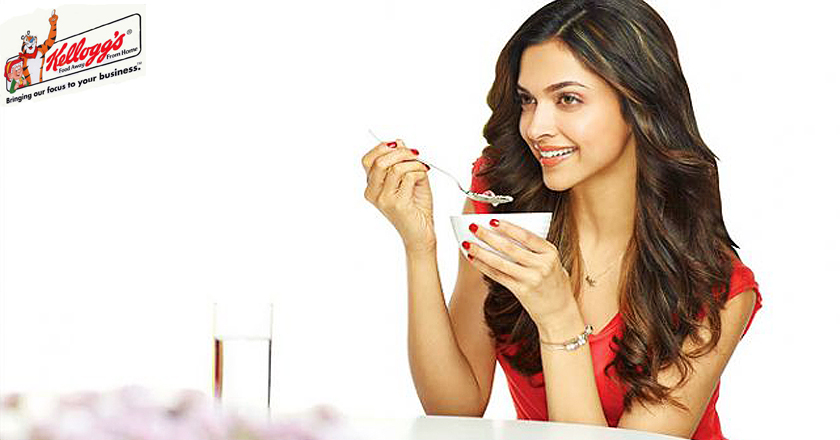 By Zoya Anwer
After signing an INR 6 crore deal with Coca-Cola Deepika Padukone is taken up again by the famous cereal brand, Kellogg's for its Special K cereal which aims at maintenance of body fitness.
The very slim and smart actress will be directing women to a Special K 2 Week Challenge in which women will be guided about weight loss and fitness with special attention to the modification of their looks at wedding ceremonies.
She told the media, "I couldn't be more thrilled to be associated with Kellogg's Special K. I personally have been a firm believer of the importance of a combination of balanced eating with regular exercise for a healthy lifestyle."
The super-hit actress who gave four consecutive blockbuster movies last year is riding her high horse and is already representing big names like Lux, Tissot, Nescafe and Coca-Cola.
Previously actress, Lara Dutta who has been out of the film scene for quite some time was representing Kellogg's Special K.