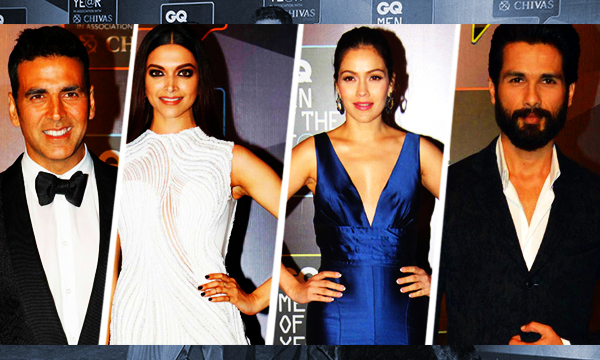 The GQ Men of the Year Awards 2015 were held on Saturday, 26th September 2015 at the Grand Hyatt, Mumbai. India's celebrated contributors to the fields of sport, fashion and other genres graced the event and were presented with awards. It was a glittery, star-studded event which has been held for the 7th year in India.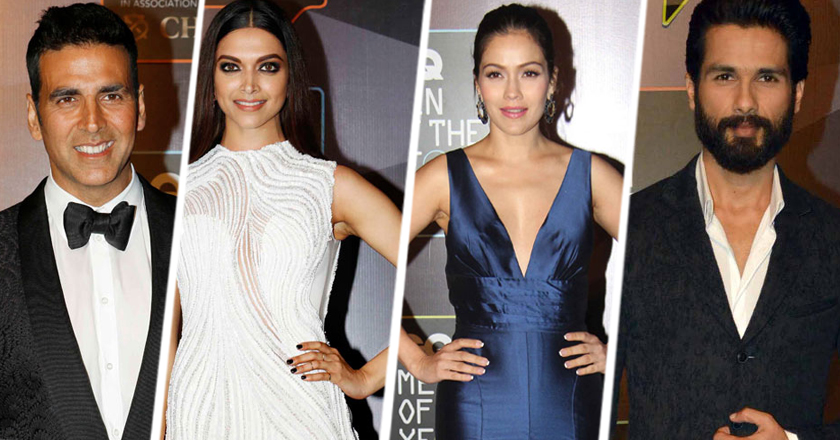 The winning actors for the night included the likes of Shahid Kapoor and Richa Chadda. Shahid Kapoor for his phenomenal acting in the Shakespearean-Bollywood adaptation of Hamlet i.e. Haider.
Meanwhile, other big wins for the night included Akshay Kumar and Deepika Padukone.
Take  a look at the red carpet pictures of the event:
Deepika, the Bajirao Mastani star, has been splashed all over Indian newspapers and tabloids, as the actress who has been battling depression as well as fighting the Women's Empowerment cause with Vogue India.
Related: Deepika Padukone Endorses #VogueEmpower with "My Choice" Ad
Akshay Kumar, on the other hand, has bagged the title of "Ultimate Man of the Year."
Related: Akshay Kumar is Back With Latest Movie Singh is Bliing
Here is the complete list of winners for the awards:
The Ultimate GQ Man: Akshay Kumar
Inspiration Award: Bose Krishnamachari, Riyas Komu
Chef of the Year: Gaggan Anand
Director of the Year: Rajkumar Hirani
Sporting Legend: Leander Paes
Agent of Social Change: Madhav Chavan
Woman of the Year: Deepika Padukone
Social Entrepreneur: Piyush Tewari
Philanthropist of the Year: Rahul Bose
Excellence in Acting: Richa Chadha
Sportsman of the Year: Rohit Sharma
Designer of the Year: Sabyasachi Mukherjee
Actor of the Year: Shahid Kapoor
Breakthrough Talent of the Year: Sushant Singh Rajput
Global Indian: Vivek Ranadive
Business Legend: YC Deveshwar
Take a look at the pictures for the Complete winners list as well.