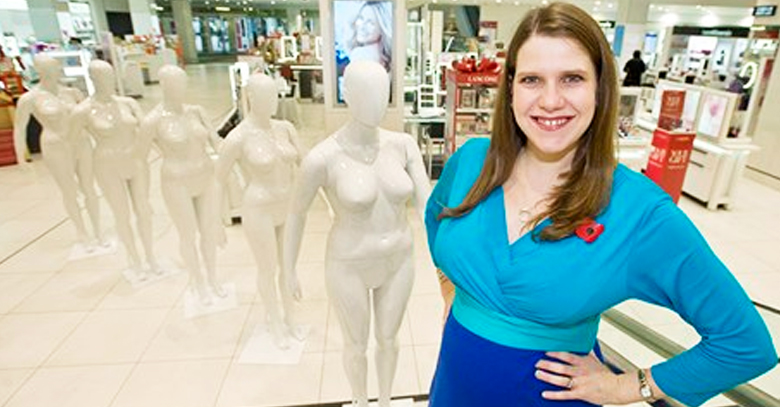 Yes you read it right. Walk in any of the 170 stores of Debenhams in all of United Kingdom and you would probably find this size 16 mannequin, stylishly displaying some of the company's offerings.
Debenhams becomes the country's first department store to display a size 16 mannequin in an effort to reflect the size of the real British women. It is worth noting that according to a European Union research, UK has more obese woman as compared to any other country in Europe.
The equities minister Jo Swinson had called upon a diversification in fashion outlets, a couple of months back, urging them to show 'the real women'. It appears that Debenhams has stepped up as the first to comply.
Even more interestingly, inspired by Hollywood and intimating fashion shows, almost all of British clothing shops feature a size 8-10 mannequin, even though the established average women size in all of United Kingdom is in fact, size 16.
Debenhams Director Ed Watson remarked that Debenham's initiative is an effort to make the English women feel comfortable about the size of their bodies. They are not the odd ones out. In fact, as the figures claim, the sizes 8-10 are the odd ones, in the country.
A spokesperson from Marks & Spencer termed Debenhams initiative a responsible gesture and claimed that M&S also features a size 10 mannequin rather than the the usual size 8.
Many critics have believed for the longest while that fashion magazines, TV and print media should reflect a more reasonable and realistic shadow of the every-day human kind ad shape, rather than creating a utopia that would create a sense of inferiority in the masses.