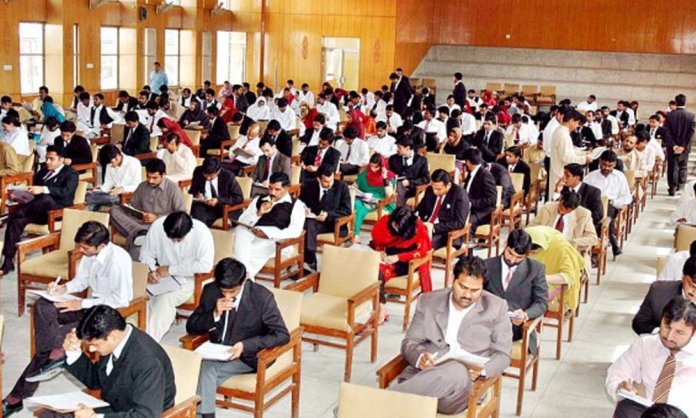 All those applying for CSS, need to gear up as the application process for CSS Exam 2018 has kickstarted.
Here is all you need to know about CSS Exam 2018!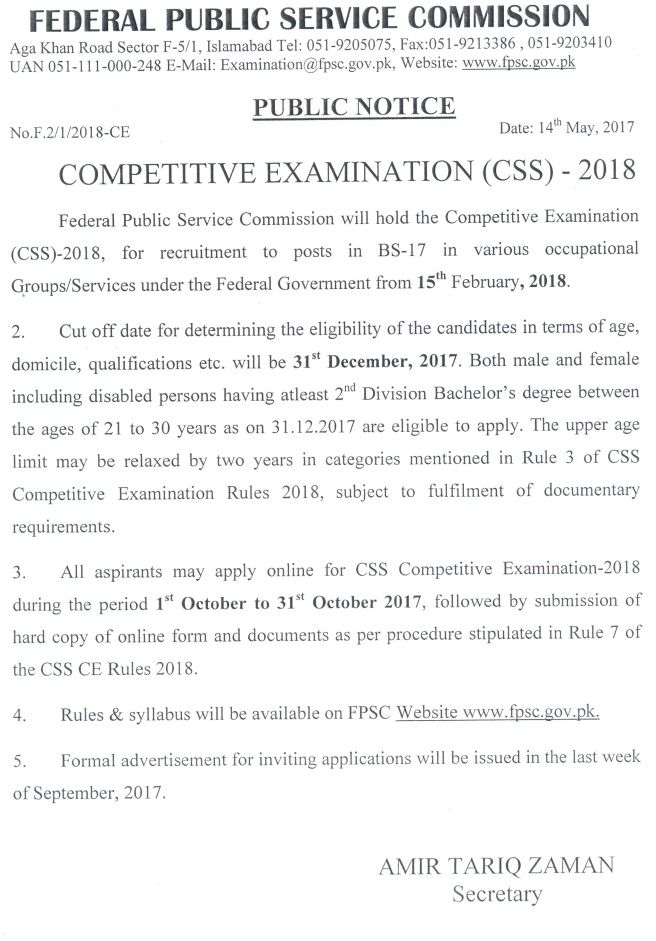 Application Submission:
1st of October, 2017
31.10.2017
February 2018
Application Form:
Fill the online application here: http://www.fpsc.gov.pk/
Eligibility Criteria
14 years of Formal education recognized by the HEC is required.
Bachelors Degree (B.A, B.Com, BBA, B.Sc, LLB, MBBS etc.) from one of the Pakistani Universities/ equivalent degree or comparable educational qualifications of a foreign University recognized by Higher Education Commission
Bachelors degree with  2nd Division i.e. C-Grad
Age limit for CSS Examination is 21 to 30 years
Fee
Approx. Rs.2200/- to be deposited in the form of Bank Challan at the time of Registration (October 2017)
 Qualifying marks Required for CSS Exam
600/ 1200 marks in the written examination and 101/300 marks in viva voce out.
Compulsory Subjects
Subject
Marks
English Essay
100
English (Precis and Composition)
100
General Science and Ability
100
Current Affairs
100
Pakistan Affairs
100
Islamic Studies OR Comparative Study of Major Religions (For Non-Muslims)
100
Total
600
Optional Subjects
Group-I: (To select one subject of 200 marks only)

Group-II: (To select subject(s) of 200 marks only) 

Group-III: (To select one subject of 100 marks only)

Group-IV: (To select one subject of 100 marks only)

Group-V: (To select one subject of 100 marks only)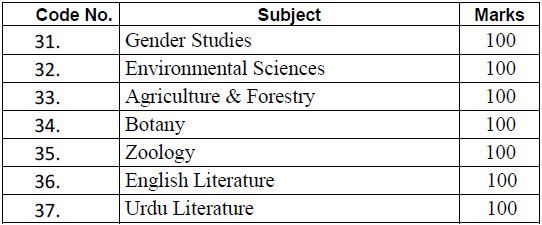 Group-VI: (To select one subject of 100 marks only)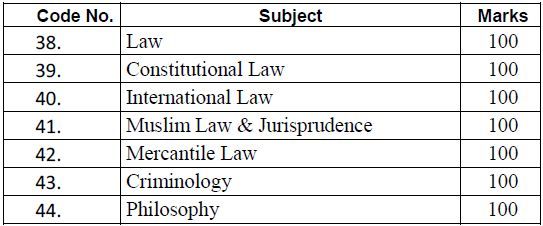 Group-VII: (To select one subject of 100 marks only)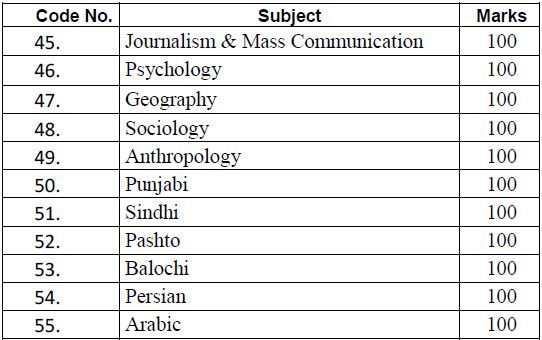 Stay tuned to Brandsynario for more updates