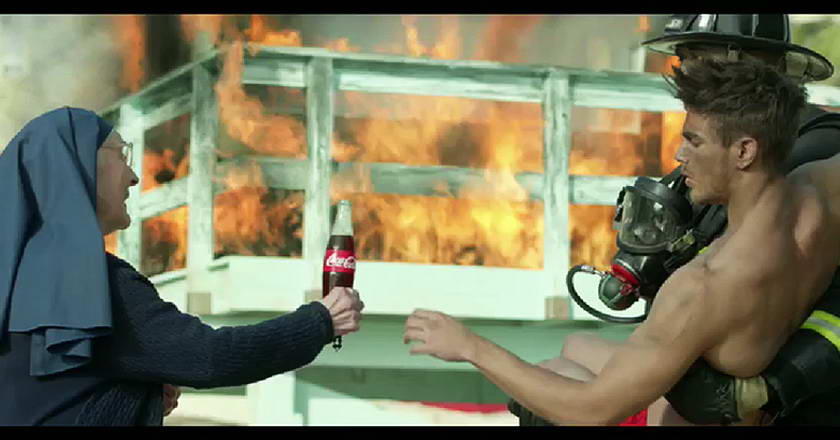 We all know life sucks, no need for a reminder. Being the most self-obsessive generation yet, we can hardly forget this fact.
And it's not just you, life sucks for everyone. So, every once in a while, you should think about others. Think about giving back. Think about sharing a Coke.
The new TVC by Coke is the latest attempt in a long line of endeavors by the beverage giant to spread happiness and joy around the globe.
It's just an average day at a small, beautiful town by the beach. But what's this? Things seem to be going wrong. In fact, they get worse as the commercial progresses through its 60 second length.
The ad aims to bring people together, even with all the mishaps in their life. Guitar strings break, cars get towed away, things go up in flames and even a meteor hits beach. But every single person is considerate enough to share the Coke (and happiness!) with the next unlucky someone at the beach (is this beach cursed or something?).
Funny and imaginative (a bit recurring), the ad is delight to watch. It puts things into perspective for you. Just when you think your own life is in utter shambles, there's someone else out there who has it worse, and could use a doze of joy a lot more than you.
Accompanied by the hashtag '#AndTheCokeGoesTo', the ad was initially a cliffhanger – it was unclear who would get the Coke next.
Revealed later on Twitter:
Thanks to all the screen-writers and guessers out there. Ready to see who gets the Coke next? #AndTheCokeGoesTo… https://t.co/TQa3pKOodQ

— Coca-Cola (@CocaCola) February 23, 2015
CREDITS
Client: The Coca-Cola Company
Spot: "Generous World"
Agency: Wieden + Kennedy, Portland, Ore.
Producer: Jennifer Hundis
Director: Dante Ariola
Music Company: We Are Walker