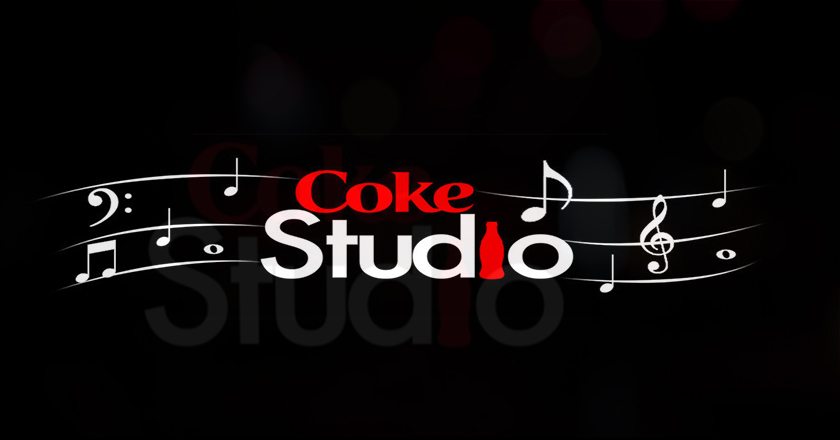 Coke Studio is finally coming back with season 7!
Rectifying the error of focusing way too much on international talent, Coke Studio Season 7 will once again promote the local talent.
Here is the list of home band and guest singers comprising majorly who will be seen in the upcoming season:
House Band
Imran Akhoond (Guitars)
No Doubt a unique and talented guitarist, Imran Akhoond was first notably seen on the guitars within Shehzad Roy's videos.  Akhoond who is also known well for replacing many famous artists have also been seen in String's albums.
Khalid Khan (Bass Guitars)
A bassist is the key to good music and who can better serve the role than the all-time famous Khalid Khan, who has previously been associated with the band Mizraab and Fuzon while he is also a founding member of the band Aaroh.
Ahad Nayani (Drums)
Though not much renowned, String's Ahad Nayani will be seen on the drums this season. Although not as famous but a drummer replacing Gumby must be having some talent.
Sara Haider (Backing Vocals)
Viccaji sisters have not been so lucky this time; their association with the brand has been replaced with a new singer Sara Haider, a comparatively new vocalist from the Uth records but with a much calmer voice tone.
Jaffar Zaidi (Keyboard,) Babar Khana (Dhol) and Sikander Mufti (Percussions)
Jaffar Zaidi is the oldest and the only recruit this season that has been associated with Coke Studiio from all of its previous seasons. While a combo with Babar Khana and Sikander Mufti will definitely bring out the best flavor of the song.
Returning back to Pakistani artist line up this season, the following guest artists will be seen performing this season at Coke Studio Season 7:
Sajjad Ali
Abbas Ali Khan
Aamir Zaki
Shalum Xavier
Hamza Jaffri
Faraz Anwar
Mubashir Admani
Zoheb Hasan
Rahat Fateh Ali Khan
Usman Riaz
Abida Parveen
Jawad Ahmed
Asrar