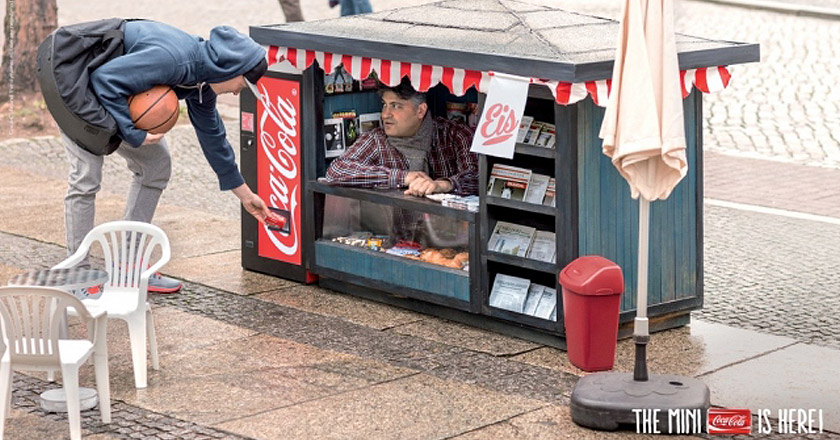 By Zoya Anwer
Good things come in small packages and  Coca-Cola has proved it with their supercute mini kiosks.
Ogilvy Berlin, Coca-Cola's creative agency came up with the super-cute idea of selling mini cans in mini kiosks.
With the message, "It's the little things in life that make us happy" imprinted on them, the outdoor campaign is being loved by the people because tiny, miniature things are always considered adorable. 
These mini kiosks are targeting five main German cities and along with the little cans they are also selling other tiny items. The kiosks even have a "pint-size" vending machine.
The success of the campaign can be determined from the sales – the mini kiosks sold 380 cans each day on an average which according to Ogilvy is 278 percent more than a normal size Coke vending machine!
And why wouldn't it be for The Mini Coca-Cola is here.