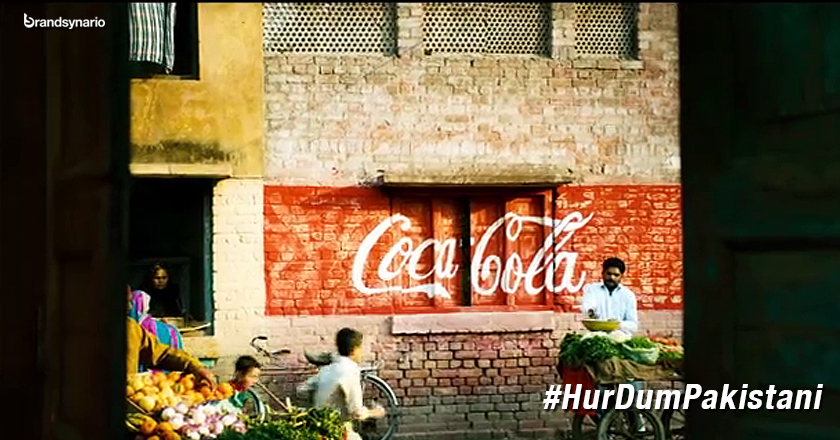 Coca-Cola Pakistan has launched yet another campaign, "Where There's A Will, There's Happiness" in continuation of their philosophy of sharing happiness and spreading positivity.
"Where There's A Will, There's Happiness" focuses on identifying resilient Pakistanis who, despite all the hurdles they may have faced, have come up as achievers through their strong willpower and determination to reach unparalleled heights. This campaign is going to be the actual representation of the fact that Tough Times Don't Last, Though Tough People Do!
The official hashtag of the campaign is #HurDumPakistani.
Coca-Cola's previous campaigns, "Reasons to believe" (Hai Yaqeen) and "Crazy for Good" also stressed upon bringing in limelight, the positive side of Pakistan and highlighting such Pakistanis who individuals are doing some marvelous acts to leave a positive impact on society.
TVC Credits: 
Production: Ambience Films
Agency: Soho Square (O & M)
Director: Asad ul Haq
DOP: Simon Hau
Executive Producer: Asma Humayun
Production manager/designer: Muaz Iqbal
Assistant director: Mohsin Kamal
2nd AD & Talent Coordinator: Ali Dadi
Art Director: Zara Ali
Production manager: M. K. Amir
Music: Kashan Dawar at Audiobox
Voiceover: Abid Ali
Post: VHQ, Singapore