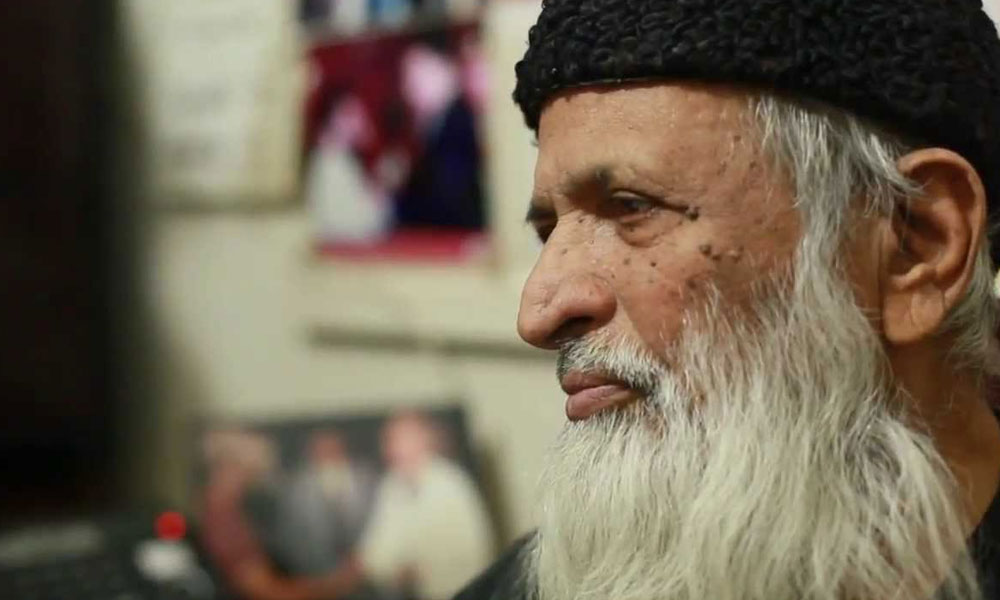 Abdul Sattar Edhi might not have won a Nobel prize yet for his outstanding contributions to Pakistan's society's welfare but in the eyes of the nation, he is already a hero, a role model for all.
Read more: 14 Times Edhi Proved That He is the Biggest Humanitarian of the World
As a tribute to Pakistan's most prominent social activist, humanitarian and philanthropist, documentary filmmaker Naziha Mehmood Ali of Tangerine Media, has created a documentary, Chiragh (The Lamp), which was screened last night at Arts Council Pakistan.
[fb_embed_post href="https://www.facebook.com/CHIRAGHTHELAMP/photos/a.773182649459509.1073741825.773125816131859/791116484332792/?type=3″/]
The screening was attended by Edhi himself, who touched by the efforts of the talented Naziha, called her his daughter.
[fb_embed_post href=" https://www.facebook.com/CHIRAGHTHELAMP/photos/a.773814896062951.1073741828.773125816131859/803720776405696/?type=3″/]
The documentary was well-received by the audience too and garnered a standing ovation for the filmmaker.
The trailer of the documentary depicts how our blessed nation changes into a field of horror within a blink of the eye and how humanitarian Edhi and his charity organization are the only rays of hope for those in need.
The voice over is done by Anwar Maqsood while music and sound treatments have been composed by legendary Amjad Ali Sabri and Wajid Saeed.
[fb_embed_post href="https://www.facebook.com/CHIRAGHTHELAMP/videos/773664862744621/?__mref=message_bubble"/]