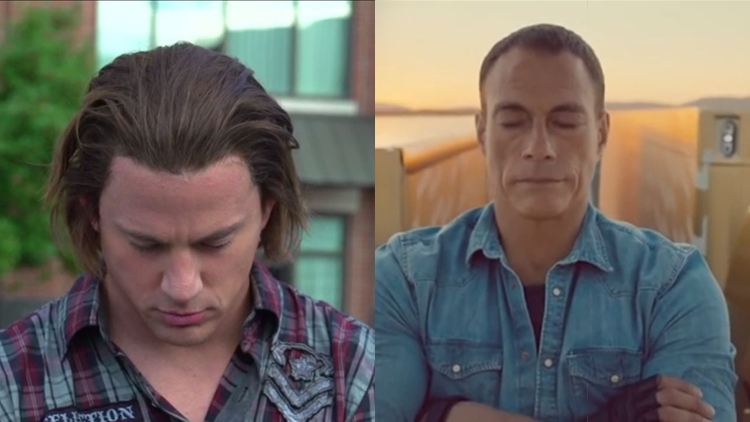 No split is more epic than Channing Tatum's, not even Van Damme's.
When Channing Tatum couldn't resist watching 53 year old Van Damme gave the world that 'epic split' between the now famous reversing Volvo trucks, He decided to perform his own 'epic split', and well… to be fair it is quite 'epic'.
Channing Tatum, who is currently shooting the sequel for the blockbuster '21 Jump Street' which will hit theatres next year which also stars Jonah Hill, decided to shoot this spoof of the 'Volvo Ad' that went viral last week.
The character Channing plays is named; 'Jenko' who got famous as the struggling cop in 21 Jump Street, a comedy feature that starred Johnny Depp in a guest appearance.
Advertising academics named the Volvo Ad featuring Van Damme, in ingeniously executed idea that illustrates the precision and stability of Volvo automobiles in the most imaginative manner. A website goes an extra mile stating, "Advertisers Should Just Quit, Nothing Will Ever Top This Volvo Commercial".
22 Jump Street is all set to release next year and the cast includes Channing Tatum (Jenko), Jonah Hill (Morton Schmid), Ice Cube and Wyatt Russell.