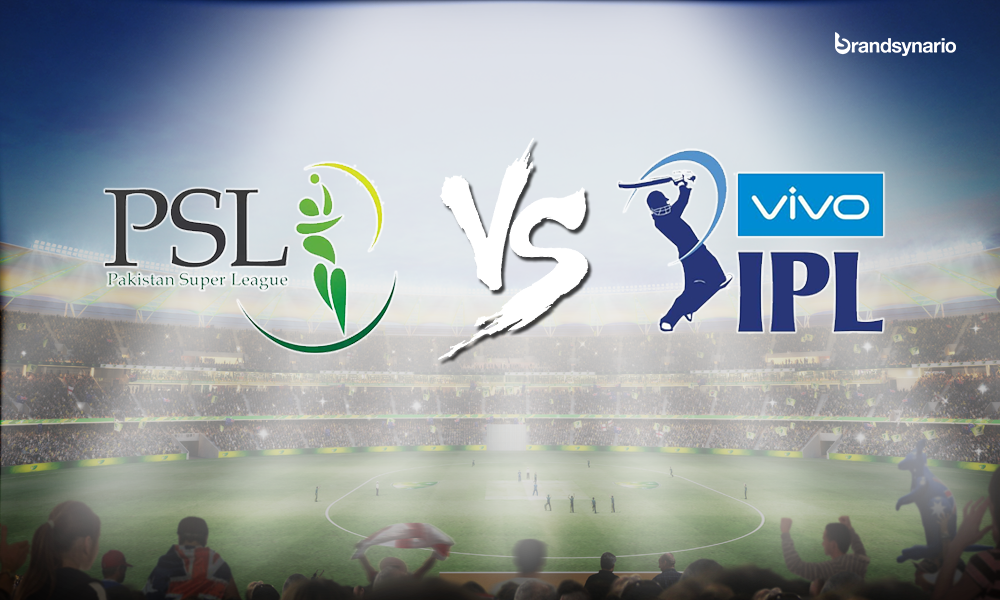 The Indian Premier League (IPL) is currently in full swing across India. Just a few weeks ago, we witnessed exciting matches played under the banner of the ICC T20 World Cup 2016 just after Pakistan's very own first ever Twenty20 cricket league  [PSL]. Season ONE comprised five teams and interestingly, despite not being played in Pakistan, was still thrilling  and considered a commercial success.
In today's digital age, brands are all about conversations. Avenues that can help brands create conversations are obviously useful, even indispensable.
Cricket is not simply a sport in this part of the world, rather it is a passion, a religion and sometimes a lifestyle with cricketers more popular than cinema icons. PSL is the equivalent of "Super Bowl ads" in Pakistan and what most people are interested in knowing is,  if PSL can compete as a brand with IPL in the future and if the brands leveraged   value from the association?
In order to have a conclusive explanation on the subject, Managing Editor brandsynario, Farhat Kapadia Mehboob, talked to renowned marketing, branding and communication experts from the industry to get an insight into their perspective.  
According to Mr. Omer Malik-GM Frito Lay Pakistan, "IPL is big money, PSL is not. It will take a long time to make it even half as successful as IPL.However, I think it is a great forum because it allows people to have an opportunity to interact with a lot of good talent in a specific sporting field and also gives advertisers a huge opportunity to place their brands in front of millions of people at the same time. It's is like the Super Bowl of Pakistan and I think it has huge opportunity."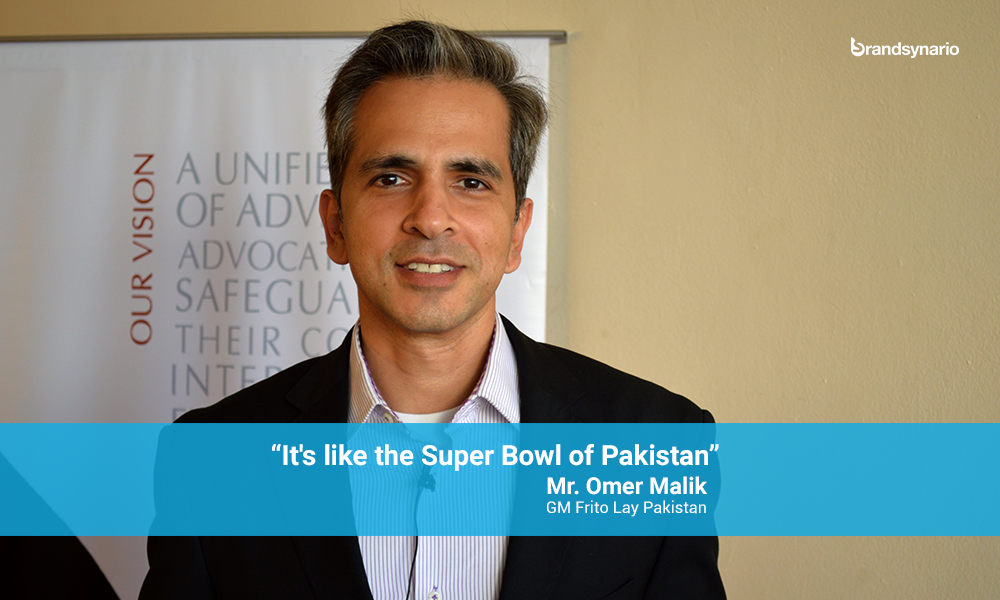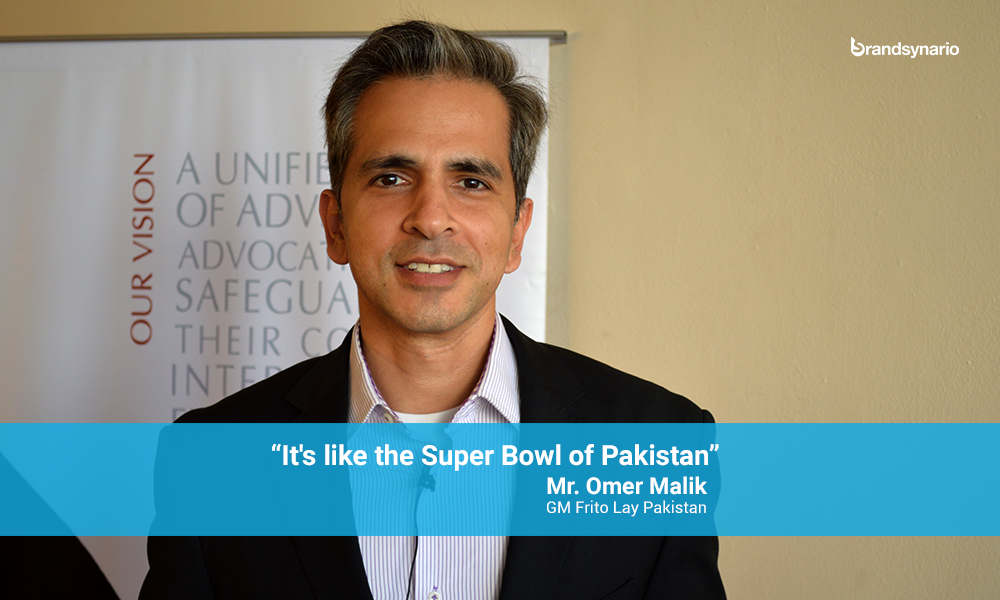 While responding to the same question, Mr. Farhan Qureshi, CEO Starcom Pakistan, answered:
"I think cricket a very interesting passion point now in our country, one way or the other. A lot of brands do want to be associated with cricket and I think PSL as a first is a huge effort and will continue to gain momentum as time goes by. The biggest thing that will change PSL or change the way people view PSL would be, if it takes place in Pakistan. However, as a first step you know, it was a huge effort".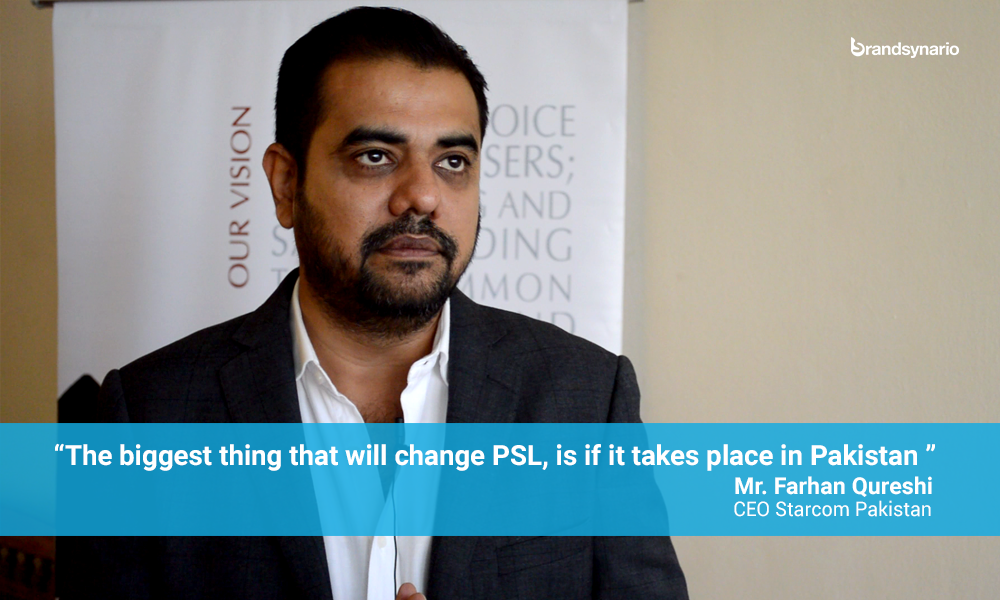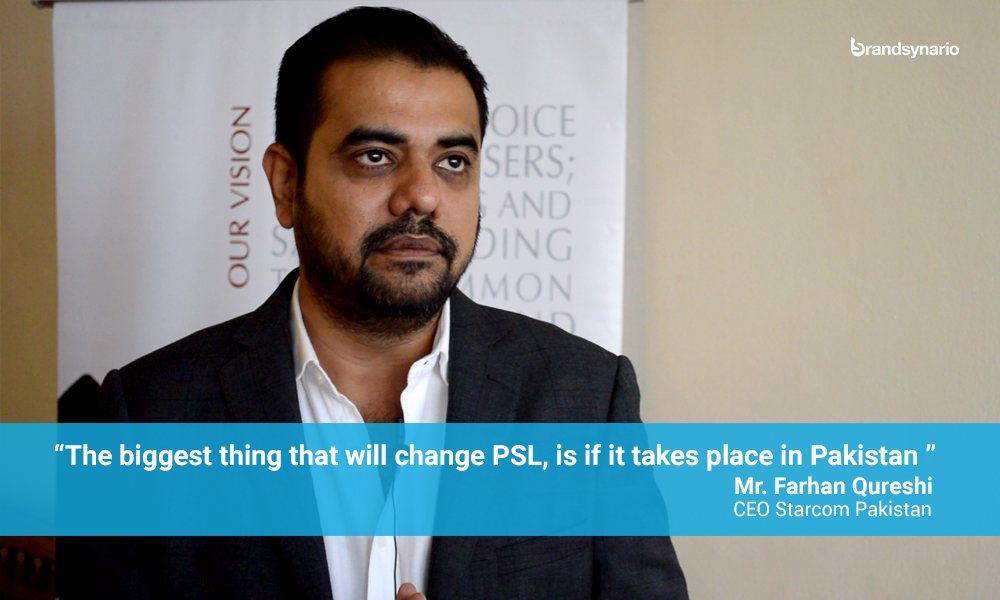 Country General Manager at Microsoft Mobile Devices & Services Pakistan,Mr. Kamran Khan, said:
"If you look at PSL, I think we need to see what it is giving – more to brands than what it is giving to people. PSL has actually brought passion back to cricket. Frankly speaking, I was a skeptic. I never thought PSL would have that level of credibility but I watched a lot of matches and when it got to the level of the final it was riveting. By that point each of us had a team which we were supporting. Yes, it definitely brought back passion into cricket and any brand that wishes to leverage that will have to be the part of PSL. It is not going to be a matter of choice."
He further explained, "I think one thing that everybody has noticed, perhaps there should be more teams and then passion for Karachi versus Lahore would be much more palpable when Karachi playing in Karachi".
"Purely from the marketing point of view, …when you look at what kind of recall brands are getting by investing in simply 30 seconds ads, they have to be more intelligent ….PSL allows the opportunity to brands to share their values and if a team connects with the right brand it can take that brand to a new height", he added.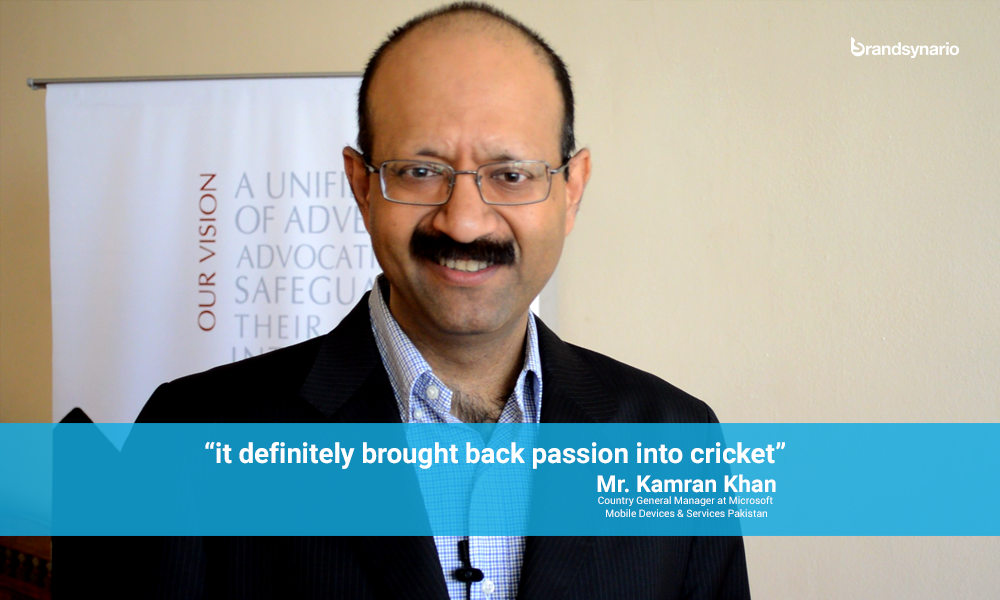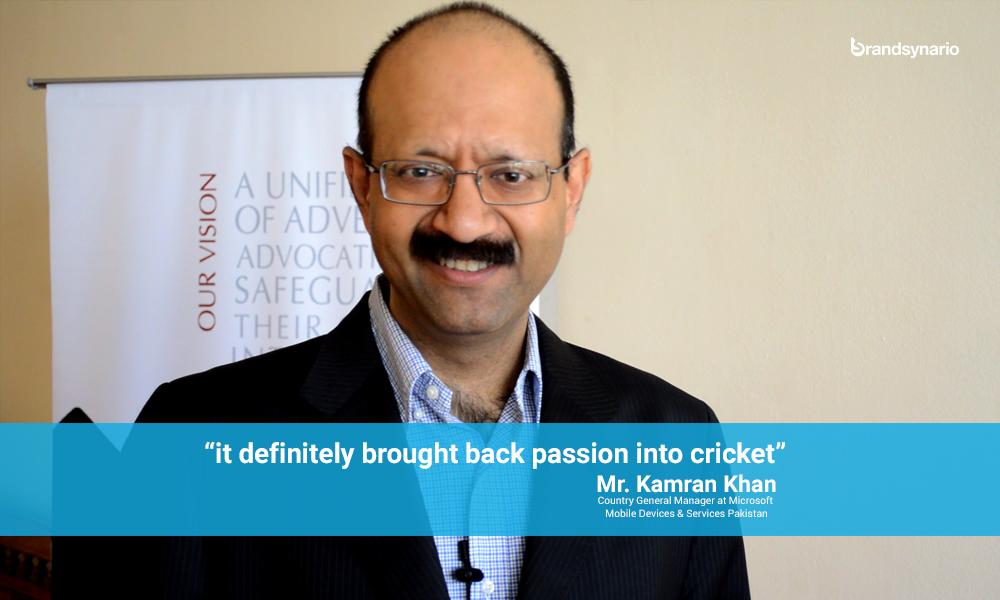 Mr. Sunil Gupta-CEO Igniva Consulting India and member Jury PAS Awards 2016, reflecting on recently launched cricket championship by PCB, Pakistan Super League 2016, said:    
"PSL can compete as a brand with IPL given the way it is structured currently. If the game is played offshore, it will not have as much impact as being in the arena. Till it's actually played here in Pakistan it won't have the same impact. For brands to be able to maximize value from sponsoring events like these; it is important for them to engage with their captive audience and not just provide visibility through signage – otherwise they just end up being a wallpaper."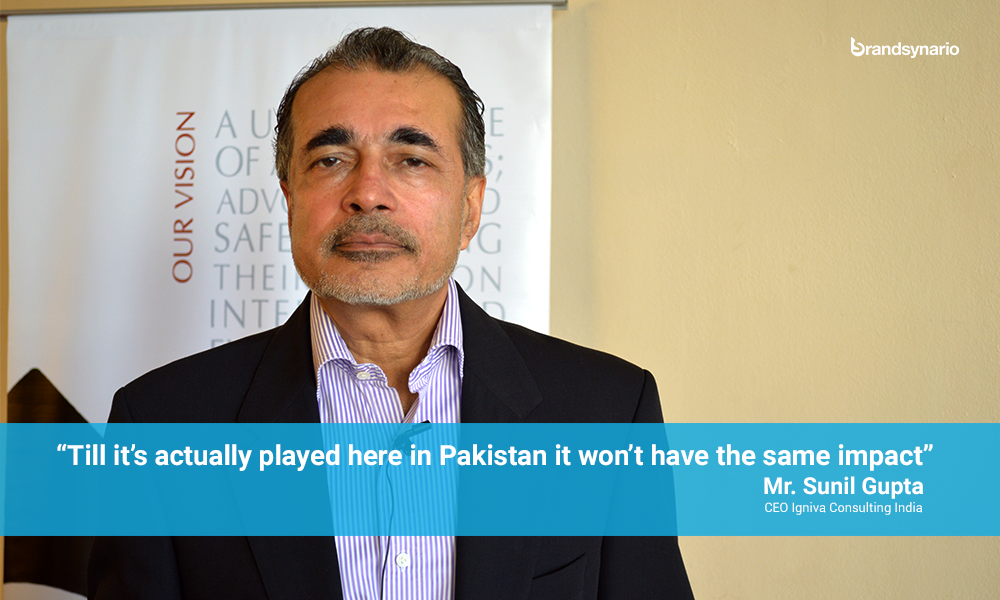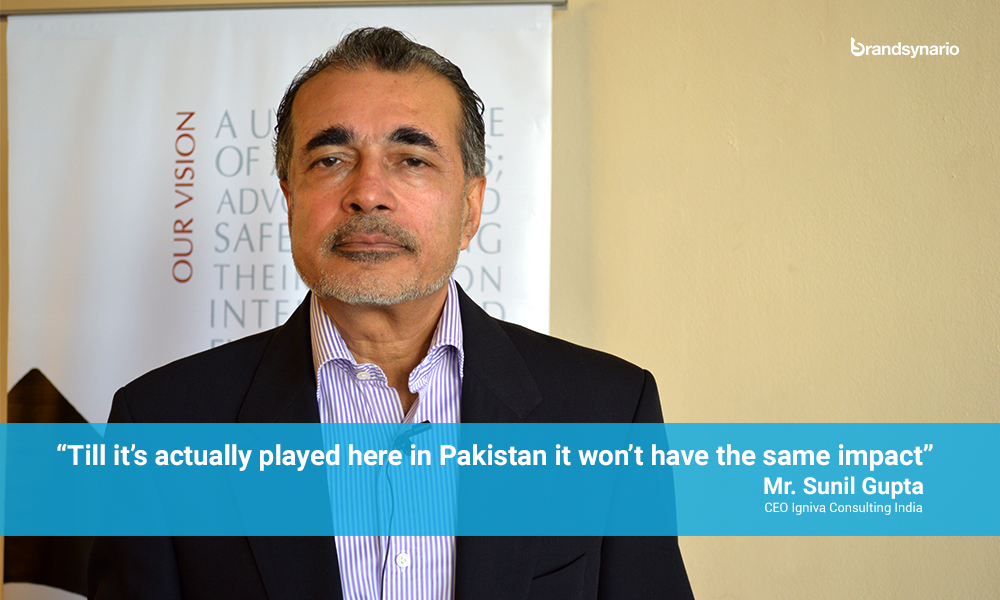 Keeping in view the experts opinions, we can conclude safely that PSL has enough potential and promise to become the Pakistani version of Super Bowl and create brand value equivalent to that of IPL  if the sponsors are willing to leverage their investment with additional advertising and promotional activities and expenditure.
PSL however is a new born baby that nevertheless created  buzz all around in its infancy though the very first season was played on foreign ground with just five teams on board. PSL proved that a brand-sponsored contest guided by an influencer can create tremendous awareness and leads.