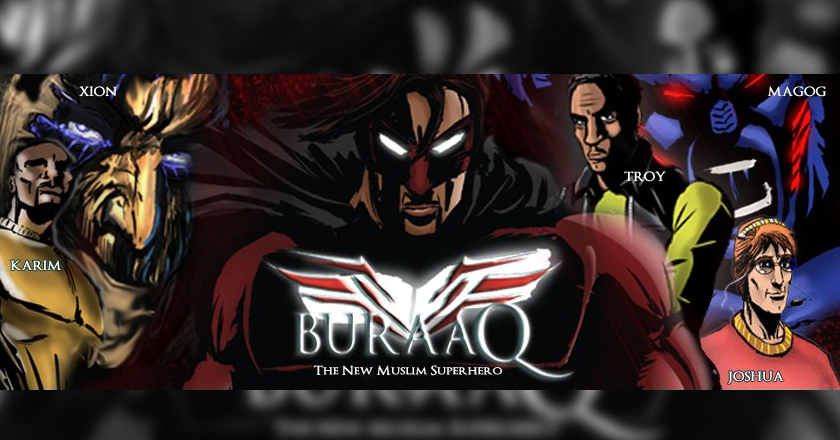 Move over – Superman and Batman – we finally have a Muslim superhero with lightening speed powers– Buraaq, courtesy Junaid Jamshed and SplitMoonArts.
Watch the trailer of 'Buraaq – The Rise of a Hero' in Urdu and English below:
A combined effort of two brothers, Adil and Kaleem, Buraaq fills the gap of a Muslim hero in the comic world. The 2 min 25 second long trailer shows a young man seeking guidance to conquer all the evils of the world.
With Buraaq, the creators aim to change the mainstream perception about Islam. The dearth of positive Muslim role models in movies and books gave the duo the idea to use their artistic skills in creating a motivational figure for Muslim youth.
In their own words, "We aim to reclaim the mainstream narrative on Islam and to tell our own story in the form of high-quality 3D animation and comic books. Our ultimate goal is to see BURAAQ on the big screen, In sha Allah!"
Packed with all the ingredients of a hit comic story, Buraaq comes with action-packed adventures and mystery.