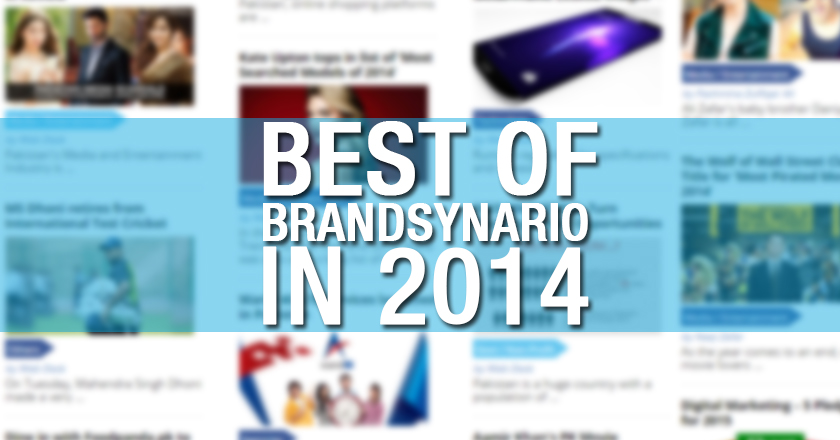 December 31st of every passing year gives us the opportunity to sit back and recollect all the joyous and poignant moments the year brought to us, the times we cherished, the lessons we learned from the mistakes we made, and the hope and aspirations to right the wrongs in the forthcoming year. With the start of every year, resolutions are made and broken, memories are shared with our loved ones, and self-promises are made to become a better someone.
Year 2014 has been like a rollercoaster ride filled with drama, emotions, excitement, and more. From the FIFA World Cup hosted by Brazil, to the Ramadan-ratings war between two prominent TV shows, to the unfortunate events surrounding Palestinians in Gaza, to the release of 3G and 4G networks in Pakistan, to the humorous 'frenzy' surrounding Cyclone Nilofer, to the disheartening loss of children in the terrorist attack on a Peshawar school, to the never-ending PTI 'dharna', this year has seen it all happen.
Needless to say, Brandsynario has been on hand to cover it all for you, and we take this opportunity to thank all of our readers for making 2014 a very successful year for Brandsynario. We wish you all a very happy new year, and hope you continue reading and appreciating our work.
But before we say our final goodbyes to the great year 2014, we look at the top 10 posts that our readers loved and shared the most. If you missed out on any of the news/events, now would be an excellent time to check them out.
All of us at Brandsynario wish all our readers a very happy and prosperous new year!