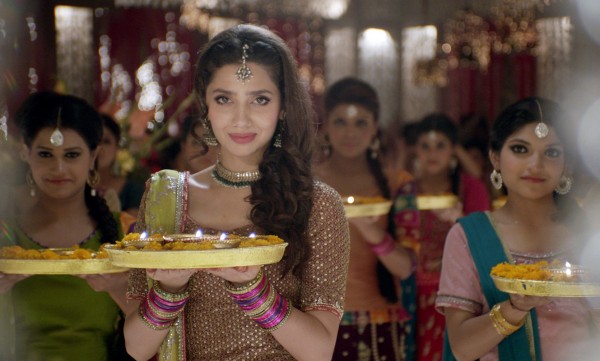 Entering its 4th successful week, HUM Films and MD Films' debut venture Bin Roye has sailed on a voyage of enthralling audiences worldwide since its release. Today, the movie proudly becomes the first Pakistani film to be released in India on as many as 81 screens.
Despite the phenomenal success of Salman Khan's starrer Bajrangi Bhaijan, Bin Roye has managed to hold its ground and is still showing to packed houses within Pakistan and abroad.
Following its glorious success worldwide, Bin Roye is also scheduled for release in Australia on August 14 and in Kuwait on August 21, 2015.
Produced by Momina Duraid and co-directed by Momina Duraid and Shahzad Kashmiri, Bin Roye is an intertwined story of Saba, a hopeless romantic, driven to obsession by her intense feelings for the man of her dreams, Irtaza who has gone abroad and falls for Saman.
In a twist of events, Saman ends up in Pakistan at Saba's home and the two develop a strong bond. Their friendship grows deeper each day, until Irtaza confesses his love for Saman. What follows is a tragic story of regret, remorse and reunion, and a beautiful tale about how love can often bring out the best, and sometimes the worst in us.