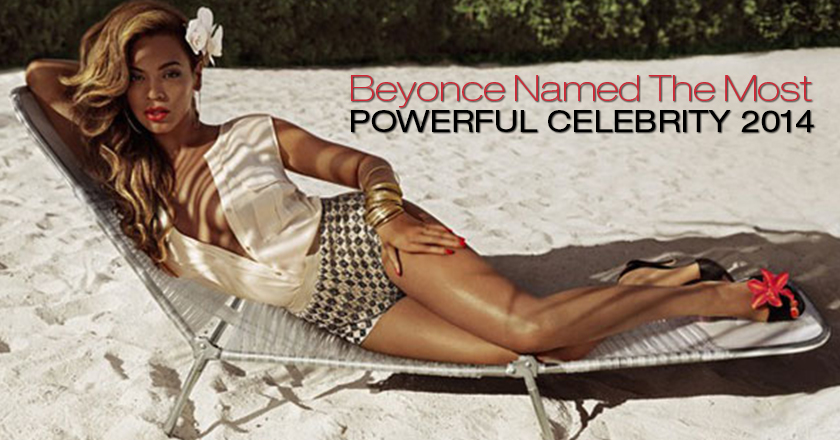 By Zoya Anwer
Forbes list of most powerful celebrities 2014 has been revealed and the celebrity to take the first position is none other than the singer, Beyonce Knowles with $115 Million.
Though her album didn't create any waves she still managed to get to the top by performing in as many as 95 shows and by endorsing brands like H&M and Pepsi. She also has her own brand line which helped her in acquiring the wealth.
She was followed by the NBA star LeBron James who came on number 2nd with $72 Million.
The 3rd place was taken by the rapper associated with Beats Audio, DrDre with $620 Million.
Oprah Winfrey who is previously known for taking the first position came at 4thwith $82 Million.
The very witty and popular host, Ellen Degenres bagged the 5th position with $70 Million. She reached new heights of fame after she hosted the Oscars 2014 for the second time and took the viral selfie.
Being six places behind his wife, Rapper and singer, Jay-Z came on 6th position with $60 Million. The star's album was "certified platinum" due to an agreement with Samsung.
The boxer, Floyd Mayweather came on 7th place with $105 Million.
After huge success of her songs like ""Monster", Diamonds" and "We Found Love", with $48 Million the singer Rihanna has taken the 8th place.
Another musician to come in Top Ten, singer Katy Perry has taken the 9th position with $40 Million.
Being the only film celebrity to come in Top Ten, the actor Robert Downey Junior has taken the 10th place with $75 Million. Giving back to back blockbuster Marvel films in the form of Iron Man and Avengers the star made it to the Top list.
The Top Ten list has a positive look as for a change it is dominated by women and has also given room to a homosexual.