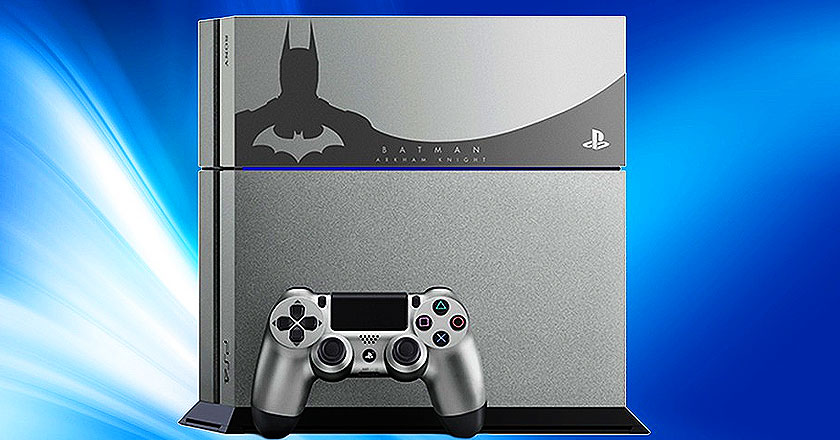 Everyone's favorite superhero, Batman will now be having his own gaming console as Sony is coming up with a limited edition gaming console titled as "Batman: Arkham Knight" in June 2015. 
Sony has selected PlayStation 4 for the launch of the gaming console. The slate grey PS4 will have the silhouette of the dark superhero with a steel grey outlook reminiscent of Gotham city's shady backdrop.
The gameset comes with a matching DualShock 4 Controller. Price of the set is $449.99 and it comes along with a copy of the game as well.
The game will be released for PlayStation 4, Xbox One and PC on June 23.
The Batman: Arkham Knight is a game produced by Rocksteady Games. It is the final installment of the trilogy which includes Arkham Asylum and Arkham City. These series of games feature the Batman pitted against the comic book villains including the Scarecrow, the Penguin and other villains, along with a new foe: the titular, mysterious Arkham Knight.
This game is the explosive finale for the three-part game series. Batman Arkham series, offers  Batman enthusiasts the definitive and complete Batman experience as they wander through the streets and soar across the skyline of the complete of Gotham City.