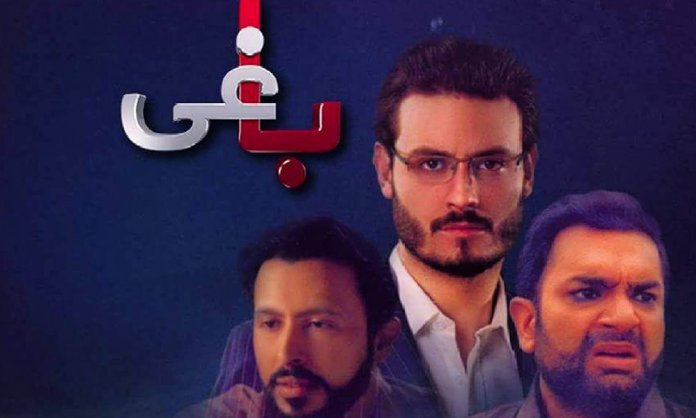 It is true that the whole of Pakistan was waiting for the release of 'Baaghi', Urdu1's groundbreaking drama depicting the life of the late social media sensation, Qandeel Baloch!
Prior the release of the drama, its plot provoked a lot of debates and controversies. People did not shy away from bashing the idea of the biopic-story. The rest lauded Urdu1's efforts and praised Saba Qamar for her stellar acting skills as the bold and brazen, Qandeel!
However, recent reports have proved that the drama is being loved by drama-buffs as Baaghi has been breaking records on Youtube.
Seems like the serial has been stealing all the limelight in Pakistan and is being avidly watched all across the country.
What is more, Baaghi has been reaping attention across the border as well. Indian publications could not help talking about the drama. It's teasers and trailer are going viral in the neighboring nation, making it yet another Pakistani drama to get noticed in India.
Of course, it stars their Hindi Medium favorite, Saba Qamar, making it the talk of the town even more.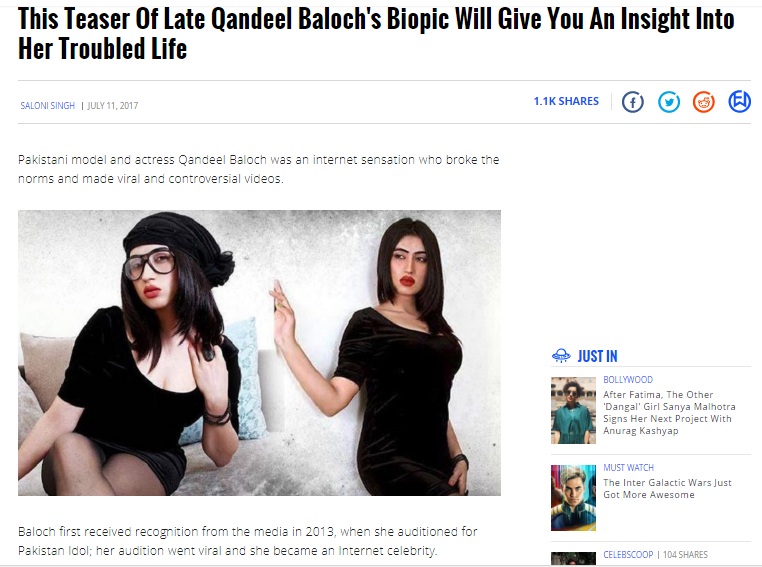 Kudos to Saba Qamar for acing her daring role. Surely nothing is hard for the diva now. She has effortlessly pulled off the character, making Qandeel's untold tale all the more worthwhile.
The reviews have been great so far and already, Baaghi has a long way to go.
No doubt why you are one of the Best actressess we have. blown away! @s_qamarzaman #Baaghi https://t.co/2epVDE53Nd

— hayaa (@Aas2727) July 18, 2017
No one has the guts to take #Baaghi to ultimate level of perfection as Saba Qamar has just done 👍 #Classy👌

— Hareem Fatima (@hareem26) July 18, 2017
Props to @Urdu1_TV & team of #Baaghi for taking this issue head on & making a drama abt this. Full support to u guys. More power to u all.

— Mahwash Ajaz (@mahwashajaz_) July 18, 2017
#SabaQamar in Baaghi looks exceptionally good!!
Quite brave of her to take this role.
Women of Pakistan taking the industry to new levels 🙂

— Harinder (Heer) (@harinder_virk) July 19, 2017
#SabaQamar is a true actress! Surreal acting skills, she nails each and every character.

— Sh (@Shreyasisinha6) July 5, 2017
Before criticizing we should know what made her to do these things🙏🙏#SabaQamar acting just nailed it👍😍👌#QandeelBaloch #WomenUnshackled 🧕❤️ pic.twitter.com/dutgRpPaAM

— Hira Raheel (@HiraRaheel6) July 18, 2017
I guess after watching this people will start respecting Qandeel Baloch… Why #SabaQamar is so awesome??? <3 https://t.co/hKssU1pem2

— Hassan Ali Effendi (@haeffendi) July 18, 2017
For those who have missed the drama, can watch it here!
For those who don't know, Baaghi airs on Urdu1 every Thursday at 8 pm.