When you fall in love with the promotional content, but then the drama finally airs and you are disappointed; this is exactly what happened with several Pakistanis this week. In promoting her new drama, Laapata, Ayeza Khan had shared stills where the character was dressed as iconic characters and celebrities.
Ayeza Khan – Geeti – Laapata
Dressed up as Madam Noor Jehan, Geet from Jab We Met, and Anjali from Kuch Kuch Hota Hai, among others, netizens loved each post. The idea seemed different so fans were excited about the story too. But the first episode shattered all hope. Ayeza also shared some clips from it.
In one clip, you can see Geeti (Ayeza Khan) going to a shop. When asked to pay the bill, she refuses to do so. And when the shopkeeper forces her to pay what he rightfully owes, she goes online putting a false harassment allegation on the man.
Mere Paas Tum Ho actress wrote in the caption, "Geeti kese apne he ghalat chakro me phansne wali ha," (Geeti about to get trapped in her own initiated problems).
Hence, it is clear that her false allegation is going to make her fall in the trap she dug.
Netizens offended by Geeti
Why are netizens offended by this? Is it because this never happens? No.
Everyone knows that there do exist women who exploit movements like MeToo for their own gains. However, bringing this matter up in a time where real victims are already struggling to be heard will discredit them further. The women who are assaulted, raped, left for dead, or murdered, their accounts are all discredited because the masses will now say, "But look, Geeti represented the women who lie; so what if, this particular woman is not a victim but just another Geeti."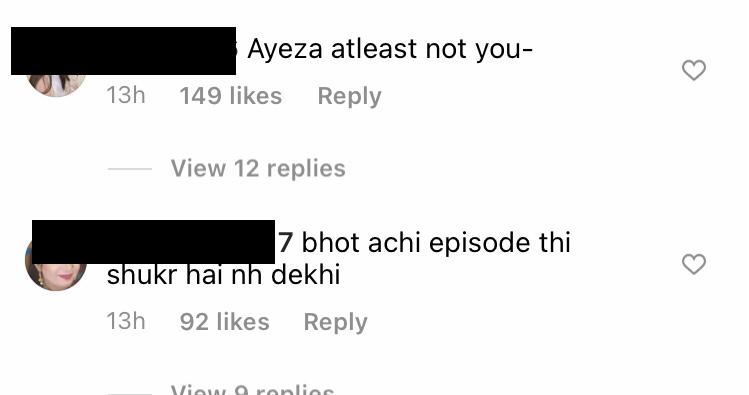 The followers commented that they did not expect this from Geeti.
Really? Even though she took the role in Mere Paas Tum Ho? Even when she did not say anything against Khalil ur Rehman Qamar when he cursed a woman on live TV?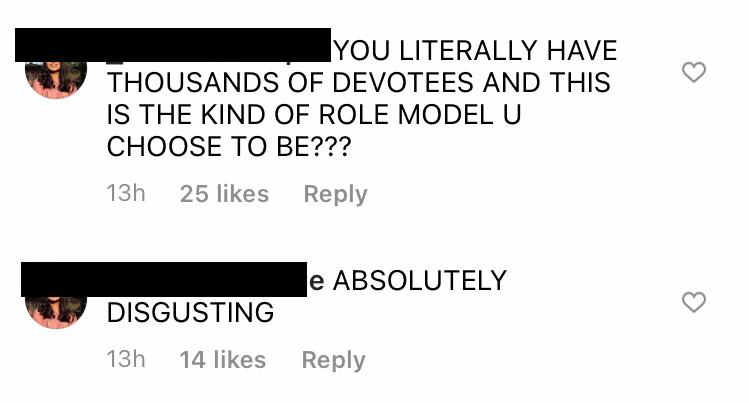 Netizens also want to hold the actress accountable by reminding her that she has thousands (in fact, millions) of devoted followers. What she portrays to them is something they will receive and internalize with ease. This is why she needs to be extra careful with her projects.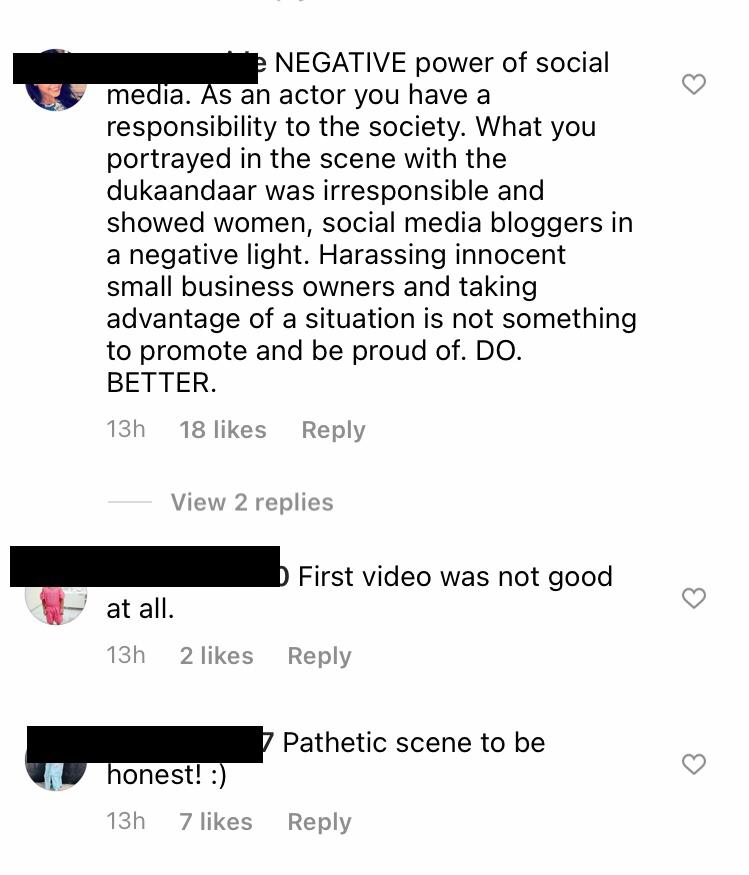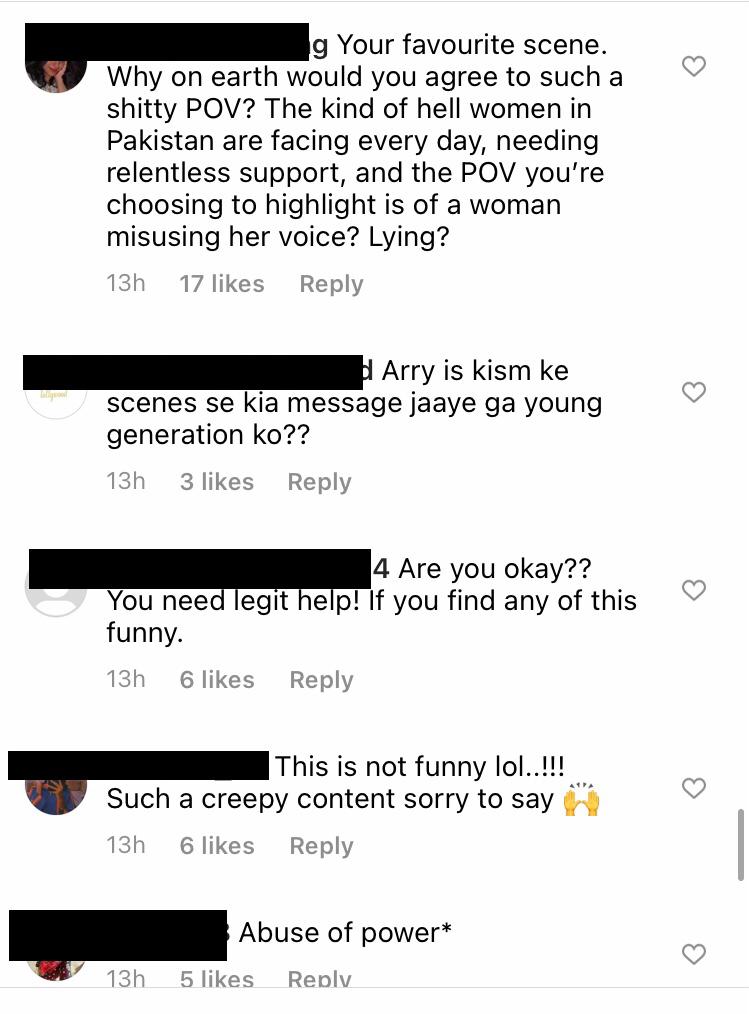 Maybe, just maybe, by the phrase ' favorite scene' she did not refer to the story but her own acting skills.
One can only hope.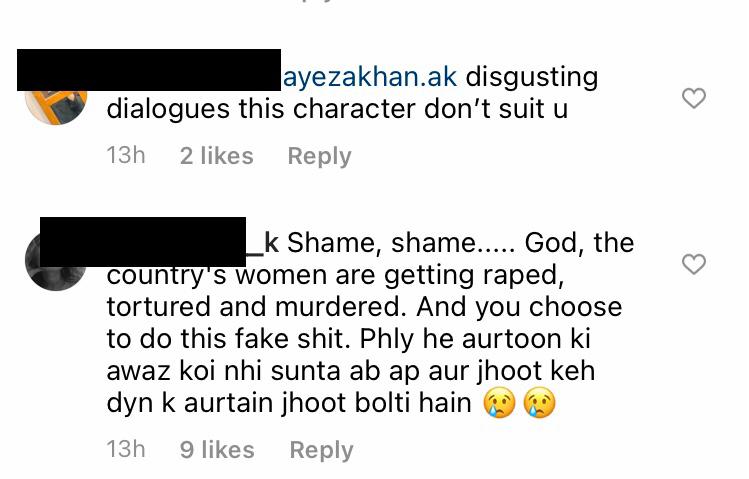 Considering men do get falsely accused by exploitative women, the idea of the story may not be bad, but the timing surely is. We wonder what Ayeza would say to this.
Stay tuned to Brandsynario for the latest news and updates!