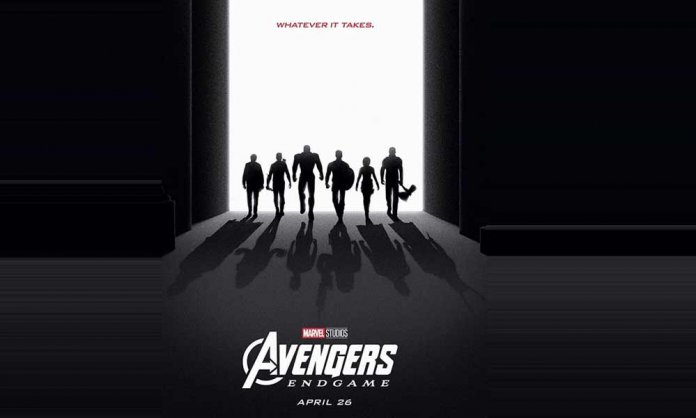 The hype of Avengers: Endgame is high in Pakistan with its tickets being sold like hot cakes.
The Marvel Cinematic Universe (MCU)'s magnum opus is all set to be released tomorrow on April 26 in cinemas countrywide and fans cannot control their excitement.
However, the Hollywood saga has leaked online by the infamous, Tamilrockers.
An illegal online streaming network, Tamilrockers has uploaded Avengers: Endgame Full Movie on their website.
Avengers : End game 🤔🤔
Print leaked by tamilrockers 😬😬😤😤 pic.twitter.com/1tnzVrv6JM

— Kiruthik😍😍😍 (@Kiruthik12) April 24, 2019
Reportedly, the links of the movie are also uploaded on ThePirateBay and TorrentFreak.
End Game Leaked 😬😟😒#marvel #Endgame #AvengersEndgame #Avengers pic.twitter.com/zN7JYvozfq

— Jahzan Ahamed (@jxhzxn) April 25, 2019
However, it is a 'poor quality' camera-recorded print that has been leaked and is going viral through file sharing sites.
The leaks began from China, where the film opened two days ahead of the US premiere.
Marvel had gone to extreme lengths to safeguard the film from piracy.
Cap knows best… Keep those spoilers to yourself… pic.twitter.com/VoRhQ3K5iN

— Robert Downey Jr (@RobertDowneyJr) April 24, 2019
Screenshot. Share. #DontSpoilTheEndgame pic.twitter.com/mhW7uOqMIr

— Marvel Studios (@MarvelStudios) April 23, 2019
The 22nd film of the Marvel Cinematic Universe and grand conclusion to the story, Avengers: Endgame stars Chris Hemsworth, Mark Ruffalo, Jeremy Renner, and Scarlett Johansson, among others.