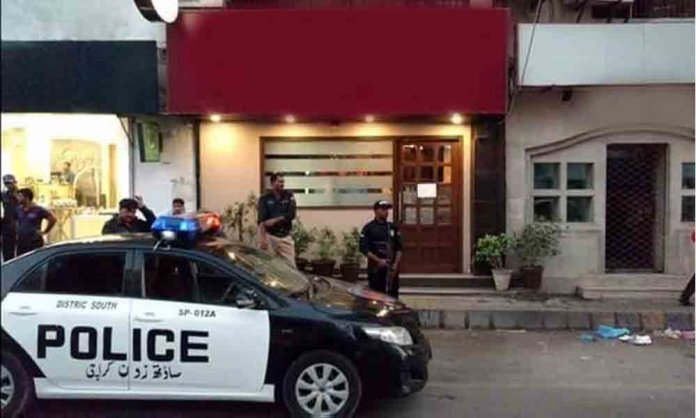 On November 11, 2018, two minors namely Muhammad, 5 years old, and his 1.5-year-old brother, Ahmed lost their lives in an alleged case of food poisoning.
The children along with their mother dined at Karachi's Arizona Grill, located at Zamzama and later ate candies at Chunky Monkey, DHA Phase 4.
Their death created a huge uproar in the city and consequently, Arizona Grill was sealed by the police. Later upon investigation, Sindh Food Authority also discovered expired meat from the inventory of the sealed restaurant.
On December 4, 2018, Medical reports from the case were made public. According to these reports, the children had consumed substandard food which later resulted in poisoning, eventually leading to their death.
However, the reports did not make it unclear if the unhygienic food was consumed at the Zamzama eatery or the amusement park.
After almost a month of their death, the minor's aunt, Nimra Subhan has taken to Facebook and opened up about the ordeal their family faced after the incident.
In a long post, Nimra answered all the burning questions regarding the controversy. She revealed that the children and her mother started vomiting at 6:30 in the morning on Sunday. Their condition got uncontrollable and they were unable to call for help.
The family members were at home and sleeping. However, they rushed the sick to the hospital after realizing the gravity of the situation.
Nimra also revealed that the mother along with the children ordered beef steak at Arizona Grill. She clearly stated that the reports mention food poisoning as the cause of death and accused Arizona Grill of using substandard meat in the steak.
Read her complete post below.
The children's aunt is now demanding justice and is urging authorities to take action against owners of Arizona Grill.
She also shared the Sindh Food Authority Reports, showing unacceptable levels of E Coli bacteria in the meat.
For those who are unaware, E Coli is responsible for a number of deaths around the world for substandard food.
A Facebook page Justice For Ahmed & Muhammad 11th Nov 2018 has also been created to bring the Arizona Grill management to book.
What do you think of Nimra Subhan's post? Share with us in the comment below.