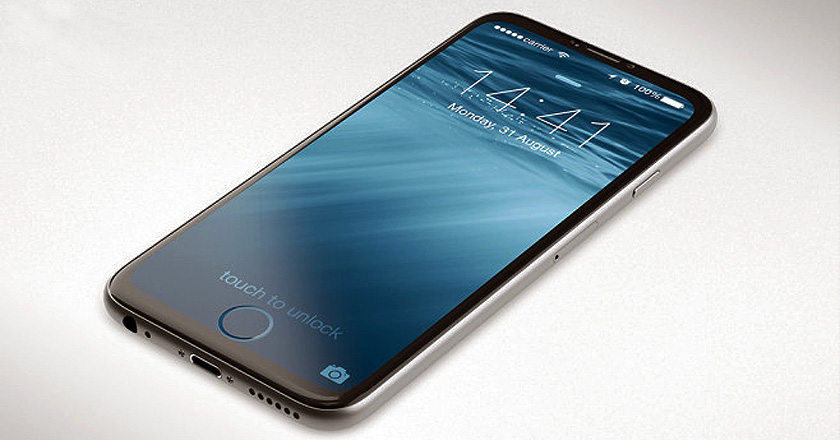 8 months down the lane since the launch of the iPhone 6 and iPhone 6 Plus, and the internet has already been abuzz with the discussion on the hot topic of the next iPhone – what would it be called, how would it look – even with a good four months to go before we hear anything official about the design and specifications of Apple's latest flagship phone model.
First things first, plenty of Apple enthusiasts are talking about what the new iPhone would be called – iPhone 7 or iPhone 6S (keeping up with the principles of previous iPhones which were named iPhone 4S, iPhone 5S etc.).
What the new iPhone would be called remains to be a big talking point amongst the die-hard Apple fans, who reckon that the new iPhone will be called 'iPhone 7'.
Many Apple lovers have come up with beautiful, and somewhat ingenious, concept designs for the new phone. However, one concept design stands out as it brilliantly adjusts the iconic 'home' button of the iPhone into the screen itself.
The proposed iPhone's display encompasses the entire home button, which allows for additional room for the screen, which would be the popular 'sapphire crystal display' – a screen that is far more durable than the current glass one. 
The home button would still be an indented button like the one on the iPhone 6, and not like an on-screen touch icon like the ones present on Android phones, which would make it more difficult to see it when the display is on as the button brilliantly blends in with the contents present on the screen.
The phone appears to be thinner, with the speaker and front-facing camera on the top of the device making additional room for the screen, coupled with slimmer side bezels.