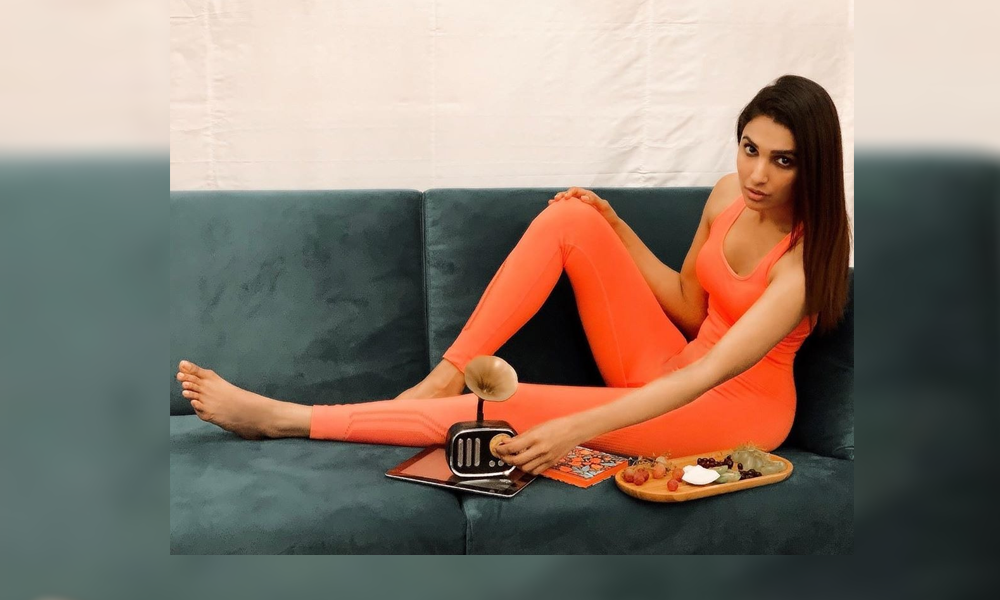 Popular comedian Naseem Vicky is all set to make his directorial debut with an all-out comedy titled "Sorry Baba" which is in Punjabi language and he has penned the script himself. The film will be distributed by the leading distribution company IMCG.
Rumor has it that the Baaji actress Amna Ilyas will be working alongside Naseem Vicky as the leading actress. Amna Ilyas was seen rocking the silver screen twice this year with Saqib Malik's Baaji followed by Ready Steady No.
Ilyas's portrayal of Neha in Baaji garnered a lot of appraisal from the masses and critics alike. However, we're very keen on seeing her in this latest venture.
Ilyas took Instagram to share her excitement for her new project and wrote: "Excited to work on my next film slated for 2020 InshaAllah."
We're not entirely certain about which project she's referring to in this post and we're waiting to hear back from her. But the speculated release date is the same as Sorry Baba, it is highly possible that Amna is working on another script as suggested in her caption!
The makers have already started working on the film's music. The talented composer/singer Naveed Nashad is on board for composing Sorry Baba's music. As far as the male protagonist is concerned, he will be decided in the coming few days. Keep an eye on this space as we bring you more updates on this film soon!
Amna Ilyas' Latest Interview is Creating Waves on Social Media for All the Right Reasons!
The movie is rumored to be released on Eid next year since Eid is always the most lucrative time to release a film and every year we witness multiple films releasing on Eids. The year 2020 hasn't even begun yet, but there are already announcements of multiple films that we're eagerly waiting to watch.
Let us know about your thoughts on Sorry Baba.
Stay Tuned