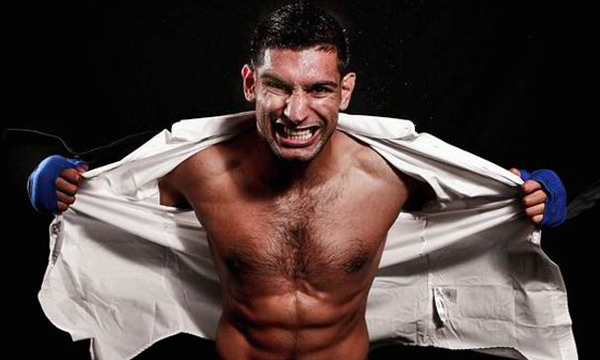 Amir Khan and Faryal Makhdoom are in the limelight all over again and of course, for all the wrong reasons.
A few months back, Khan in a dramatic Twitter tirade called it quits with her wife Faryal Makhdoom and accused her of having an affair with the renowned boxer, Anthony Joshua.
While he has patched up with his better half, seems like he still has to face consequences for slandering his wife.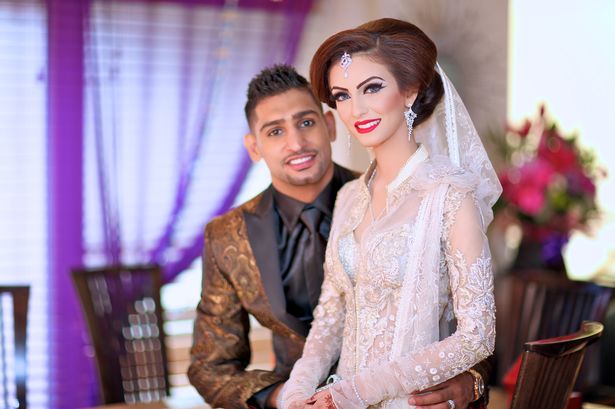 Just yesterday, in a press conference, Khan's rival  Phil Lo Greco took an outrageous dig at the boxer by mocking his career trajectory, insulting Faryal and taunting the boxer for having a messed up personal life.
The winner of 28 of his 31 fight, Lo Greco revisited the tall tale in front of the whole media by saying:
"After the Canelo loss you went on a losing streak – family, wife, and then you go out and tweet to the heavyweight champion of the world. What is wrong with you, mate?"
He went on an took a mean jibe at Faryal Makhdoom.
"Then he lost his family, his wife and then he posted on Twitter telling the world heavyweight champion he could have his leftovers."
Amir Khan was bound to be furious at his snide remarks and lost his cool in front of the whole press.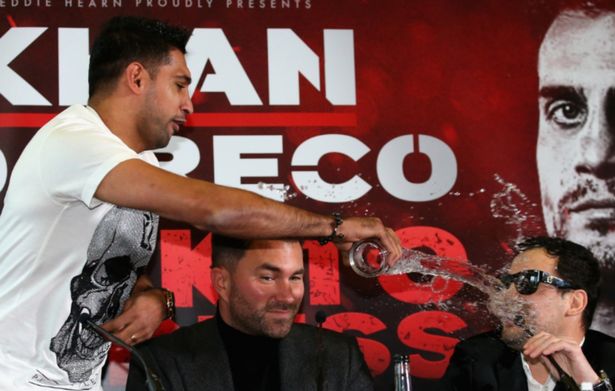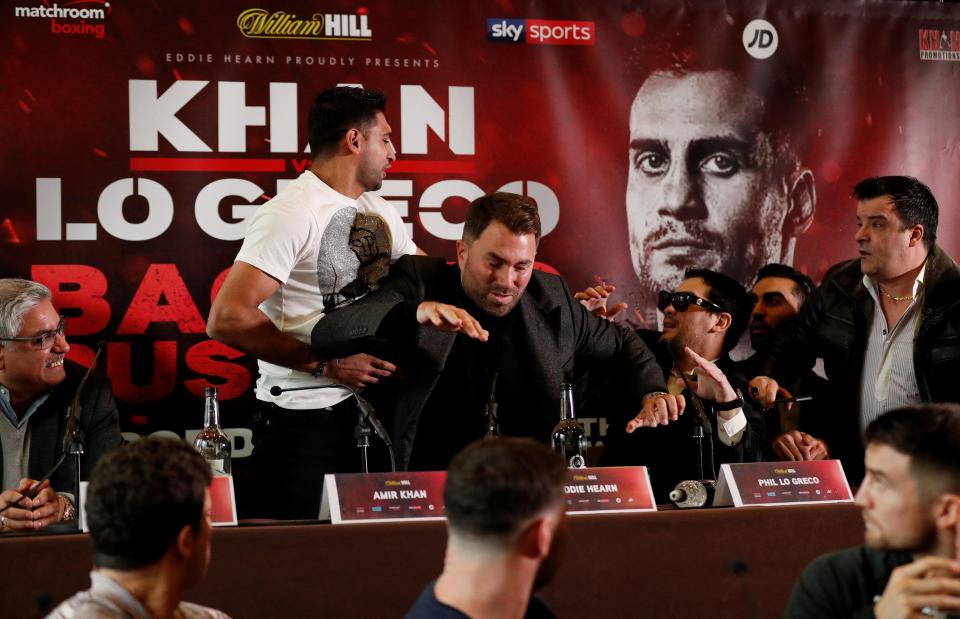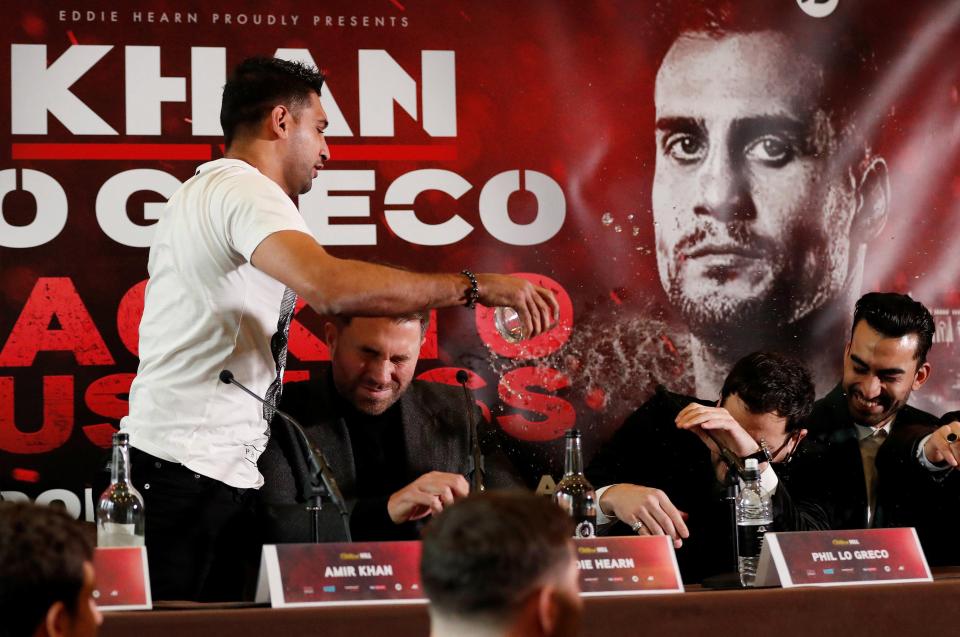 Picking the glass of water from the table, Khan splashed the water on Phil Lo Greco's face, prompting security to intervene before Khan insisted he would take the bout as seriously as ever.
Watch the whole episode in this video!
It's kicked off at the Amir Khan-Phil Lo Greco presser… pic.twitter.com/0ciX9Qut53

— Michael Benson (@MichaelBensonn) January 30, 2018
After their clash, Amir told the press:
"When it goes to family, then I have to stand my ground"

"He didn't get to me in that I got angry, I just wanted to put him in his place. There's no point in him talking big, talking all this trash, thinking he's going to get under my skin ­because he's not going to"
The champion refused to apologize to Lo Greco for drenching him in water. However, he said sorry to all those in attendance.
Stay tuned to Brandsynario for more updates.